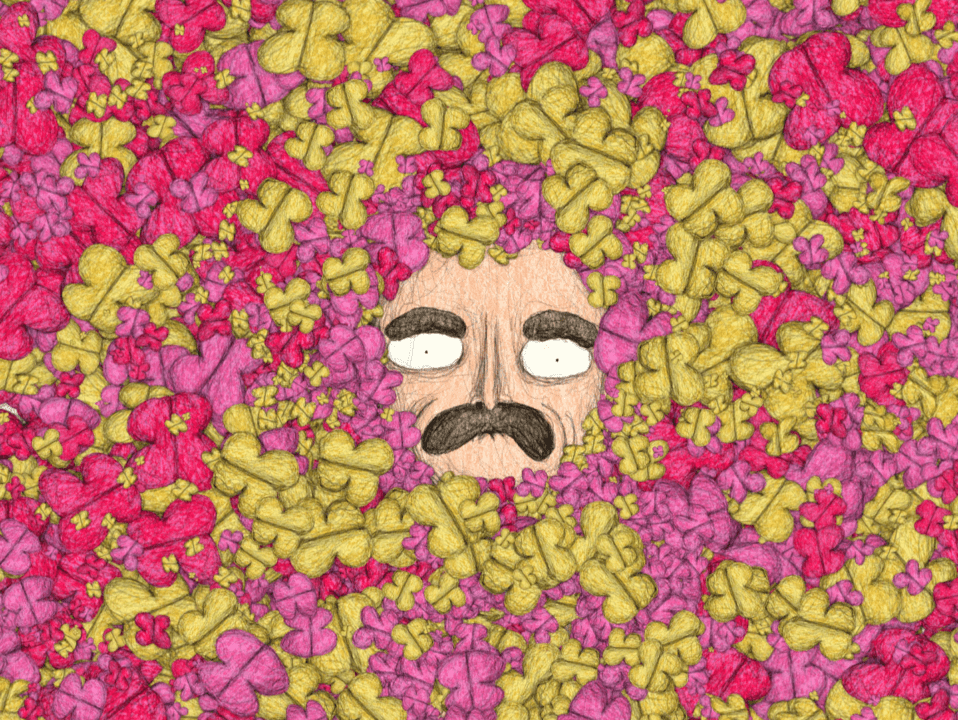 Animation Thursday
Teenager-adult animation aperitive
---
METAMORPHOSIS 5 short animated films 40 minutes from 14 years old
As part of the current exhibition at the Centre d'Art Contemporain, Animatou, the International Animation Film Festival, offers 5 short animated films on the theme of metamorphosis.
Following the ANIM screening … the Centre's famous risotto will be served … 'APÉRO
PENTOLA | Ćernic Leo | Italy | 2022 | 7'12"
On a spring morning, the animals wake up from their long hibernation and discover that the forest has been transformed into a city…
TOOMAS BENEATH THE VALLEY OF THE WILD WOLVES | Lundgren Chintis Estonia, Croatia, France | 2019 | 18′
Toomas, a model office worker, is fired from his job and secretly takes a job as a gigolo to support his family. His wife Viivi also has a secret: she is attending a seminar on female emancipation involving male slaves.
HOLD ME TIGHT | Robert-Tourneur Mélanie | Belgium, France | 2021 | 6'30
In the heart of a dark forest, two silhouettes meet, attract and repel each other in an explosive courtship. A bitter and flamboyant romance.
BACCHUS | Rikke Alma Krogshave Planeta | Denmark | 2018 | 5'08
Alex, a young woman weary of modern life, is drawn by Bacchus into a colourful and mysterious world where she explores her deepest desires.
PILE | Auberg Toby | United Kingdom | 2019 | 3'23"
From water to food. From agriculture to industry. From old to new. From necessary to superfluous. From simple to complex. From concrete to abstract. From the earth to the clouds. From the real to the unreal.