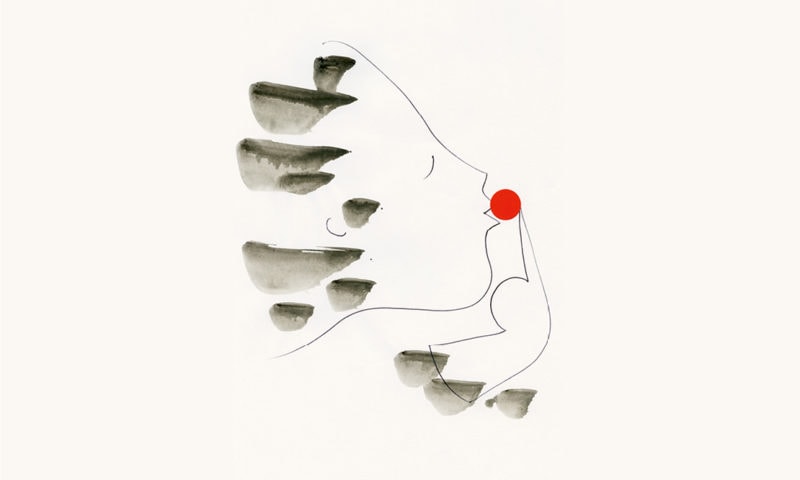 Io sono un disegno

Book launch of the first monograph of Lisa Ponti
---
The Centre d'Art Contemporain Genève is pleased to welcome Davide Fornari, Luca Lo Pinto, Federica Martini and Salvatore Licitra for the book launch of the first monograph dedicated to artist, editor, critic and writer Lisa Ponti (1922-2019).
Daughter of renowned architect and designer Gio Ponti, Lisa Ponti has crossed various key moments in twentieth-century culture, collaborating with artists of various generations, from Giorgio De Chirico to Enrico Castellani to Vincenzo Agnetti and Luigi Ontani. Through a wide selection of drawings and writings, along with her conversations with artists, gallerists and designers – published over the course of half a century in the magazines Domus and Stile –­ the monograph explores a personality constantly involved and in relationship with leading figures of the international artistic scene. If drawing represents an intimate dimension for Ponti, in which she carves out a space for himself; her writings, on the other hand, highlight her ability to interpret contemporary cultural production in a personal and poetic way.
Io sono un disegno is published by Humboldt Books in collaboration with MACRO – Museum of Contemporary Art of Rome on the occasion of the exhibition Il disegno di una mostra, the book also contains a 2012 conversation between Lisa Ponti and Luca Lo Pinto, curator of the exhibition and editor of the volume, as well as an extensive biography by Fabio Marino and an introductory text by Salvatore Licitra. An ample bibliography also documents Lisa Ponti's intense publishing activity.
Davide Fornari is a full professor at ECAL/University of Art and Design Lausanne (HES-SO), where he has headed the Research and Development department since 2016.
Luca Lo Pinto is artistic director of MACRO – Museum of Contemporary Art in Rome.
Federica Martini, PhD, curator, art historian and lecturer in charge of the Master CCC program at HEAD – Genève.
Salvatore Licitra, heir of Lisa Ponti and contributor to the publication.
The publication was made possible thanks to the support of the Directorate General for Contemporary Creativity by the Italian Ministry of Culture under the Italian Council program (2021)