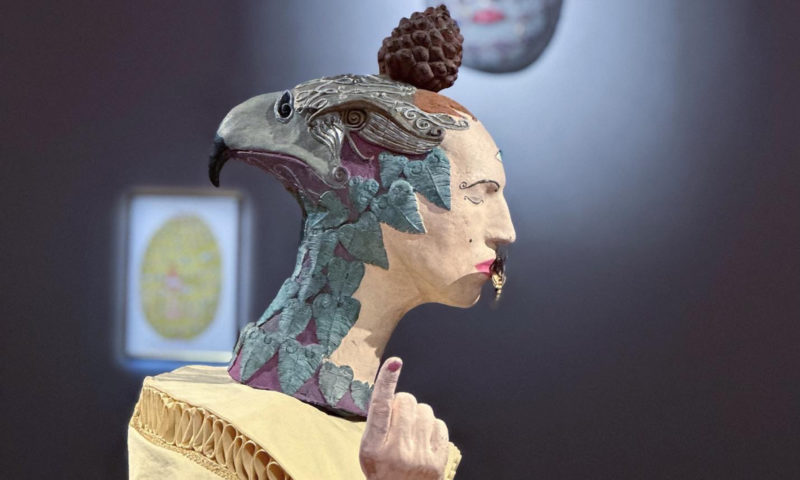 Confercence by Gérald d'Andiran
Art et médecine : du corps à la métamorphose
---
The Centre d'Art Contemporain Genève is pleased to welcome Dr. Gérald d'Andiran for a conference (in French) on art and medicine on Thursday, June 1st at 7:30 pm.
Each era reveals its share of perception and inventiveness. From the Paleolithic era onwards, the vision of the human being evolves in contact with very diverse influences; between continuity and rupture, the impact of the supernatural, of the gods, of the stars or of alchemy is coupled with an expressive richness. From Vesalius to Gautier d'Agoty, anatomy underwent decisive developments, also from an artistic perspective. In painting, the representation of the body is marked by the Renaissance and then by symbolism and other currents. Modern art expresses a questioning of existence through the works of Miklos Bokor and Francis Bacon. The Chrysalis exhibition is "a tribute to the incessant metamorphosis of the world and the beings that inhabit it" (Andrea Bellini). Alternating between archetypes and multiplicity of being, the loop closes with Kiki Smith; strongly inspired by antiquity, myths and anatomy, she renews scenes of personal experience.
Gérald d'Andiran, a retired pulmonologist, is President of the Association des Amis de la Fondation Martin Bodmer and Secretary General of the Société Médicale de Genève. As co-editor of the medical-cultural journal of the Association des Médecins, La Lettre, he has conducted two interviews with Andrea Bellini, director of the Centre d'Art Contemporain Genève (Nos. III and XI). From 2018 to 2020, Gérald d'Andiran gave about fifteen lectures on the history of writing. At the Martin Bodmer Foundation, he curated the exhibition "Ancient Medicine, from the Body to the Stars" (2010-2011), the catalog of which was entered at the Institut de France (Paris) and the Countway Library (Boston); he was also a guide-lecturer for the exhibitions "Alexandria the Divine" and "Wagner, the Opera Outside of Itself" (2013-2014).
Image: Kiki Smith, Dear Body Drawing, 2001. Ink on Nepalese paper. Courtesy of the artist, Private Collection, Milan and Galleria Raffaella Cortese, Milan