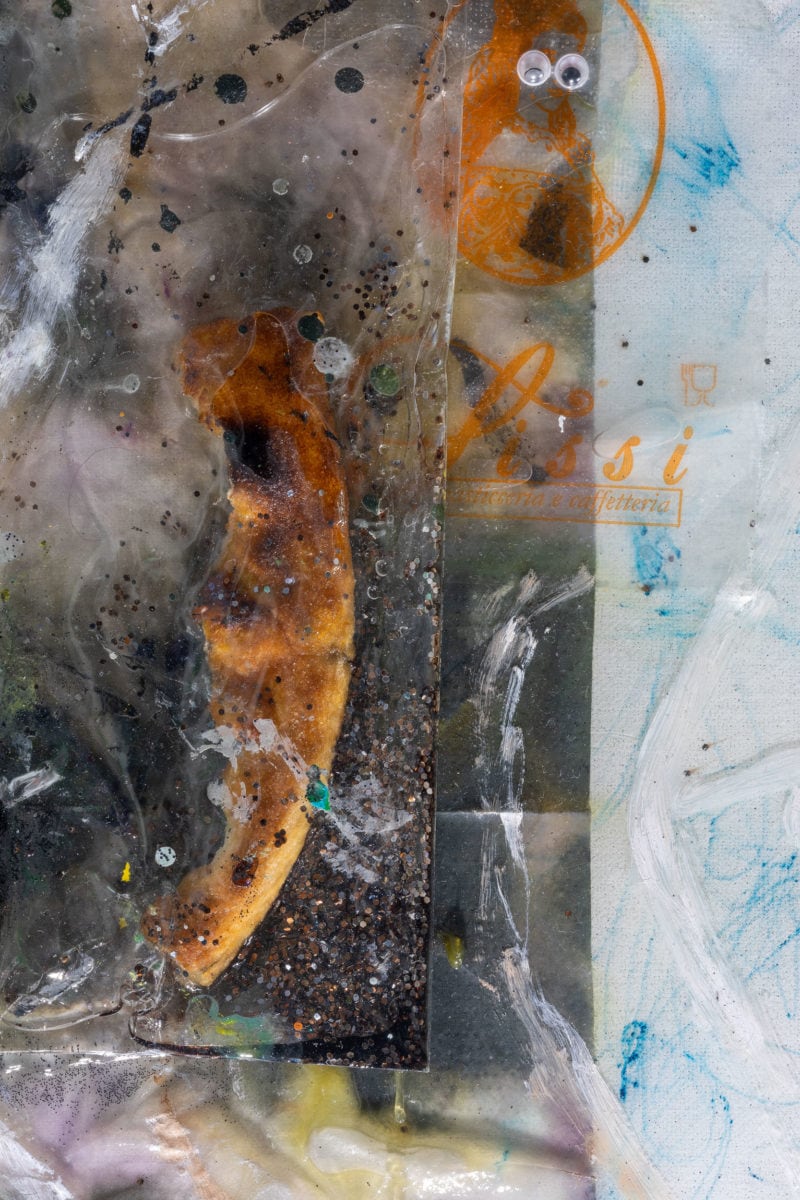 Nuit des Bains
Late opening of the exhibitions
---
The Centre d'Art Contemporain Genève is pleased to welcome the public until 9pm on the occasion of the Nuit des Bains which will take place on Thursday March 24th.
Join us to discover the new exhibitions of the Centre during this late opening. On the 2nd floor, the group exhibition The Puppet Show, curated by Mohamed Almusibli, brings together works by Jasmine Gregory, Nils Amadeus Lange, Reba Maybury, Denis Savary, Linda Semadeni, Ser Serpas and Latefa Wiersch.
On the third floor, the exhibition Across the Policed World: A Transnocturnal Huayño by artist Chuquimamani-Condori immerses the public in the intimate atmosphere of a ceremony.
COVER IMAGE: Jasmine Gregory, Sissi, 2021. Oil painting, pizza, glitter, table cloth, ink, epoxy resin on linen, 13 x 20 cm. Courtesy of the artiste. Photo : Giulio Boem