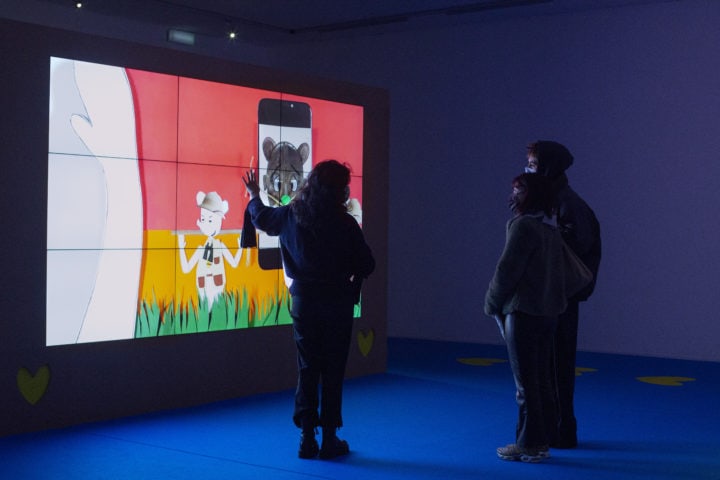 Late opening of the exhibition
---
The Centre d'Art Contemporain Genève is pleased to welcome you on the occasion of a late opening of its current exhibition, the Biennale de l'Image en Mouvement 2021 (BIM'21).
Co-curated by the collaborative DIS and Centre's director, Andrea Bellini, BIM'21 is organized around the "artistic and cultural imaginary" of the New York collective and conceived as a radical "pilot season". The artists invited are Emily Allan & Leah Hennessey, Theo Anthony, Riccardo Benassi, Will Benedict & Steffen Jørgensen, Hannah Black & Juliana Huxtable & And Or Forever, DIS, Giulia Essyad, Simon Fujiwara, GRAU, Mandy Harris Williams, Camille Henrot, Sabrina Röthlisberger Belkacem, Akeem Smith and TELFAR.
On the occasion of this late night opening, the Centre welcomes special guest Nicolas Baya Laffite in discussion with Sofia Kouloukouri to discuss the Biennale through the prism of the actor-network theory.
Nicolas Baya Laffite, Associate Professor at the Faculty of Social Sciences of the UNIGE, is a sociologist of science and technology.
Photo: Tanya Kottler