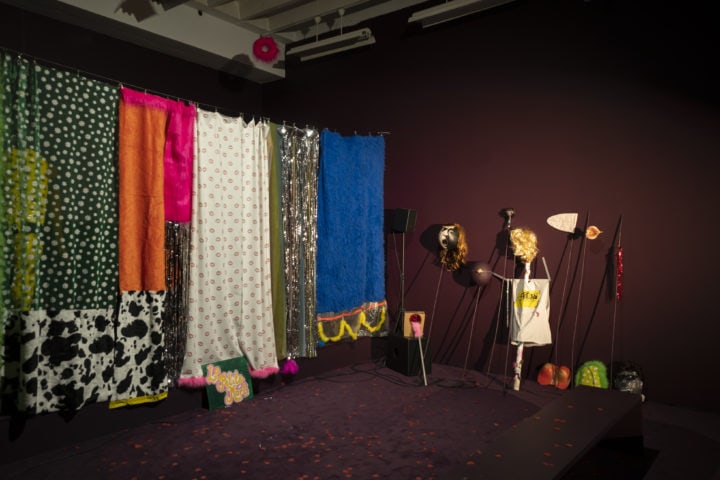 La petite mort
Une performance de Nils Amadeus Lange
---
In this performance by Nils Amadeus Lange, the puppets that are presented in the group exhibition The Puppet Show will be given life.
La petite mort was originally conceived as an educational piece for teenagers, exploring the topic of desire. The version presented at the Centre d'Art Contemporain Genève has been produced for the occasion and adapted for a grown-up audience. It focuses on the possibilities of movement and sound.
The performance will take place on Sunday April 17 at 5pm (free event, with limited capacity). Booking is mandatory, register here before April 14.
Photo : Julien Girard