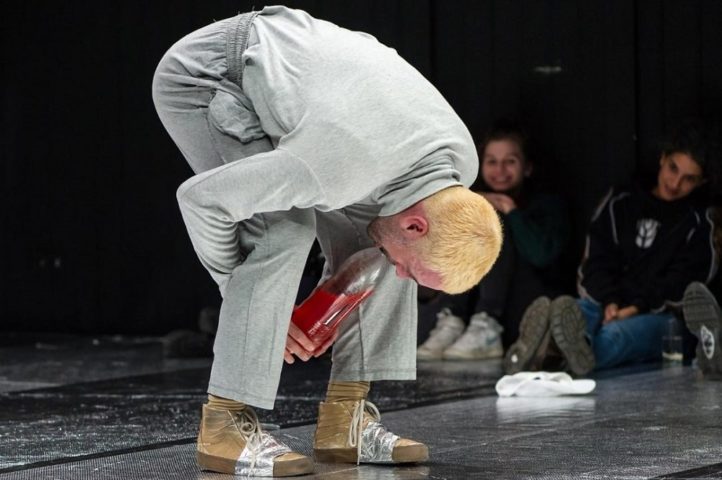 to CAMP
Anti Fascist Ballet School – stage
---
Hierarchy, control over one's body, synchronisation – these associations belong to the world of ballet, of the military, of today's society. In the Anti-Fascist Ballet School, these categories will be exorcised, rather than reproduced. The Anti-Fascist Ballet School takes ballet and somatic work with the body as a starting point to reveal roles in the preservation of ideologies and power relations of the present.
This project goes back to the roots of ballet, examines its potential for empowerment, and rediscovers the activist body. Anti-Fascist Ballet School is an offer open to everyone, to collectively uncover unconscious physical states of being, to re-discover the sense of touch and physical trust and to gain the courage to face the unknown today.
The public is invited to participate in the workshop at Flux Laboratory, open for the occasion on the public space.