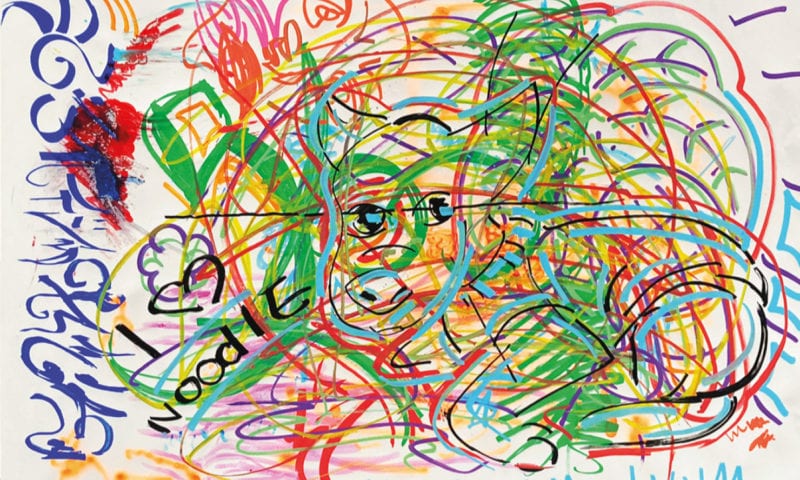 Will Benedict's Xmas Auction Party
---
The Centre d'Art Contemporain Genève and artist Will Benedict invite you for a festive evening with a commented tour, a free cocktail and silent auction.
On the occasion of his retrospective exhibition Dialogue of the Dogs, Will Benedict organized two workshop sessions with young people aged 15 to 22. The group was invited to affix, rework, and think over the images produced by the artist. These creative workshops resulted in an exclusive body of 80 collaborative works that will form an ephemeral exhibition for one evening.
A portion of these works co-signed by Will Benedict will be auctioned during the evening starting at 300.00CHF for large formats and 50.00CHF for small formats (auction rules will be provided at the entrance). A final ceremony will announce the winning works. The profits will then be shared with the signatories of the works.
Program for the evening :
7pm visit with the artist
8-10pm silent auction
10pm announcement of the winning bids
Playlist by Will Benedict, free aperitif until 11pm.
This workshop was held at the Tamari Lab, a studio dedicated to experimentation on the 4th floor as part of the Education Program of the Centre, supported by the Tamari Foundation.