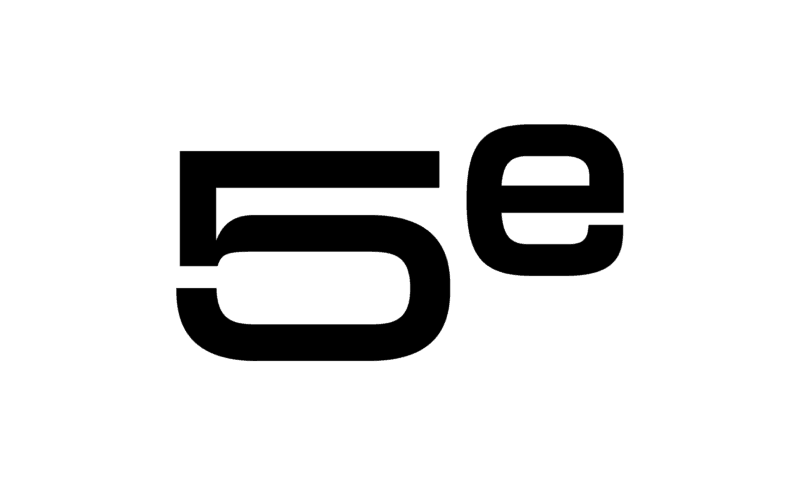 5th floor – Digital extension
New contents every Thursdays, stay tuned!
---
Due to the coronavirus outbreak, the "physical" exhibition spaces of the Centre d'Art Contemporain Genève have been closed to the public. While we waited out this public health crisis, the Centre's activity has shifted entirely to our digital platform, the 5th floor. The four floors of our physical location may be closed, but this virtual space is guaranteed to be safe!
In these times of turmoil, this project stemmed also from an intention to ensure the continuity of our direct support to artists through the production or distribution of their digital works a and to open a place of inspiration and discovery for the audience. In these times of confinement, when artists are particularly vulnerable, the Centre is determined to ensure its vocation by strongly supporting artists, through its commissions or the financing of the diffusion of works, by offering a space of freedom and alternative choices to the dominant taste.
Although we are pleased to welcome our audience in our Geneva spaces again, we are continuing our online activity and offer you new works to discover from home every week.
On the Centre d'Art Contemporain Genève website, it serves as a window, a virtual space that extends and completes the programming hosted on the Centre's physical floors. We see it as a tool for artistic experimentation, a continuously renewed laboratory for sound and vision. The 5th floor brings together a digital production space ("Works"),, a radio station, and a tool for disseminating artists' voices and ideas ("Words").
Videos by Swiss and international artists such as Riccardo Benassi, Will Benedict, Meriem Bennani, Aria Dean (who offers, in six works, a short panorama of her recent video productions) and Sabrina Röthlisberger will be on view in the coming weeks.
A didactic tool for the dissemination of ideas, the words section extends the institution's programming by offering recordings of performances, documentations and interviews.
During this particular time, Guillaume Sorge, who curated the music selection of our radio station, will enrich the radio of the 5th floor with several hours of music selected piece by piece to counter the stress of confinement regularly. A random, horizontal journey, alternating rarities, soundscapes, installation soundtracks, field recordings and (unfairly) little-known classics.
Workshops for families, children and adults no longer take place at the Centre, but we are convinced that creation must continue and that the practice of drawing and writing can nourish us in this period of isolation, while maintaining a social link. Echoing the exhibition Scrivere Disegnando, we regularly invite you to carry out small workshops alone or with your family. Visit the Learn page of our website to discover and participate to our different projects!
We invite you to visit it and discover new content added every Thursday.
Thursday, May 28
Works:
Grosse Fatigue by Camille Henrot
Worst Summer Haiku by Francesco Urbano Ragazzi
Andrea Long Chu, On Females (Verso Books, 2019)
Words:
Scrivere Disegnando. Thematic miniséries – Episode 7: Ideograms and ancient scriptures
Activity:
#StaySafeAndDraw – Workshops to be done at home
Thursday, May 21
Works:
Rom by Menelaos Karamaghiolis
Parsi by Eduardo Williams with Mariano Blatt
Thursday, May 14
Works:
Aria by Émilie Jouvet
:/nterstellar by Maura Brewer
The Strange Story of Prince Dethmer by Hadrien La Vapeur and Corto Vaclav
I Declare a Permanent State of Happiness, Kenneth Goldsmith in collaboration with Francesco Urbano Ragazzi
Words:
Scrivere Disegnando. Thematic miniséries – Episode 6: Textual formats
Thursday, May 7
Works:
Bone Draft by Aria Dean
All Bleeding Stops Eventually by Will Benedict
From Ubu to Venice to Screens up to Your Eyes by Francesco Urbano Ragazzi / Kenneth Goldsmith
Radio:
May update – Carte blanche to Superpitcher
Words:
Scrivere Disegnando. Thématic miniséries – Episode 5: diagrams
Activity:
#StaySafeAndDraw, workshop to be done at home

Thursday, April 30
Works:
Mille soleils and Atlantiques by Mati Diop
Birth of the Internet Nation by Jonas Mekas
Figures by Virginie Poitrasson
Words:
Scrivere Disegnando. Thematic miniséries – Episode 4: Text & Textile / Text & Music
Thursday, April 23
Works:
En Août by Jenna Hasse
Clean Hands by Lauren DeFilippo
Cartes blanches (épisodes 4 to 6) by Boris Mitić
Words:
Scrivere Disegnando. Thematic miniséries – Episode 3: languages
Learn:
Women artists in the exhibition Scrivere Disegnando
Thursday, April 16
Works:
L'Île aux voix et Cinco Soles by Giovanni Cioni
I AM A PROBLEM by Will Benedict
Production for a Circle by Aria Dean
Cartes blanches (episodes 1 to 3) by Boris Mitić
2 Lizards (episode 3) by Orian Barki and Meriem Bennani
Words:
Scrivere Disegnando. Thematic miniseries – Episode 2: The asemic and the unspeakable
Activity:
#StaySafeAndDraw, workshop to be done at home
Thursday, April 9
Works:
Kool-Aid Man and Second Life: Avatar 4D by Jon Rafman
A Museum of nothing(s) by Boris Mitić
2 Lizards (episode 2) by Meriem Bennani et Orian Barki
But as one… (rework, feat.) by Aria Dean
Radio:
Carte Blanche: Myako, tribute to Maryanne Amacher
Words:
Scrivere Disegnando. Thematic miniséries – Episode 1: Alphabets
Thursday, April 2
Works:
The Bed that Eats by Will Benedict
A River Called Death by Aria Dean
CVD/PRG by Sabrina Röthlisberger
Activity:
#StaySafeAndDraw : draw your Yokaï
Thursday, March 26
Works:
2 Lizards (Episode 1) de Orian Barki et Meriem Bennani
(meta)models "I" is a crowd (demo) d'Aria Dean
Words:
LE SANG by Sabrina Röthlisberger
Activity:
Invente ton alphabet
Thursday, March 19
Works:
Eulogy for a Black Mass by Aria Dean
Technocasa, an introduction by Riccardo Benassi
Radio:
Voyage immobile, mix by Guillaume Sorge
Words:
Presentation of the book Taxing robots by Xavier Oberson
Activity:
#StaySafeAndDraw, Journal d'un confinement