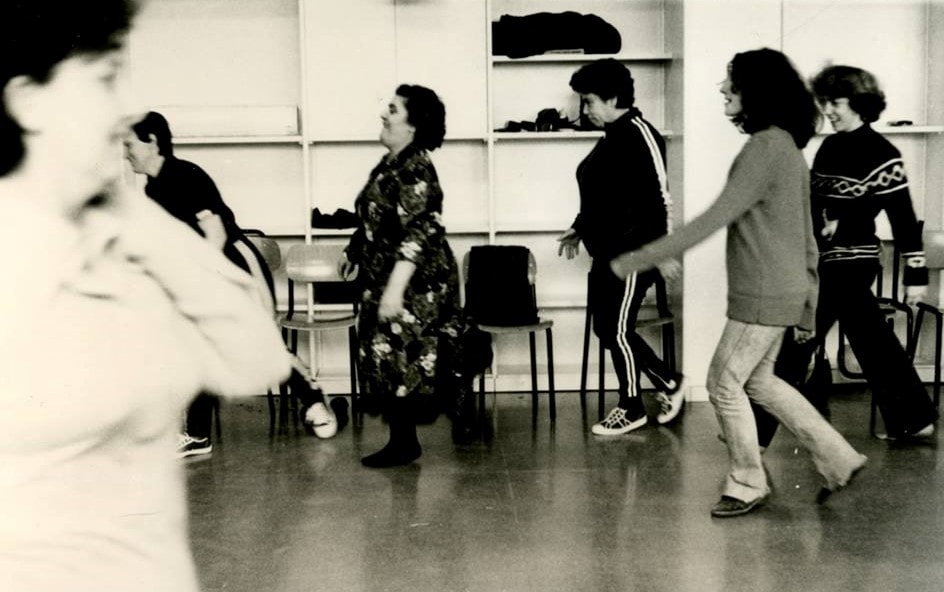 Adriana Monti
Scuola Senza fine and other films
---
The Centre d'Art Contemporain Genève is happy to host an evening with Adriana Monti, a leading figure in Italian feminist cinema. On this occasion, the Italian-Canadian filmmaker will present one of her key works, the film Scuola Senza Fine (1983).
Adriana Monti's career began in the midst of women's emancipation movements in Italy in the 1970s. Her practice is rooted in contemporary social reality : through her documentaries or fictions, she seeks to highlight the voices, thoughts and dialogues of groups of women in their daily lives. She thus gives them a space for self-expression and makes them actors of the European feminist upheaval of the time.
Scuola Senza Fine is a documentary film about a class of women of the 150 Hours Courses, an adult education project launched in Italy in 1974 and conceived for farmers and workers throughout the country. Initially reserved to men, this programme started to include women a few years later. The courses, which were not intended to increase or stimulate their professional productivity, provided the students with thinking tools – to reflect on themselves, on their community, their living conditions and well-being. Together, they debated and exchanged ideas and opinions on social issues that directly concerned them.
Despite graduating from the courses a few years earlier, a group of women (mostly housewives) continued to meet to pursue their reflections with their teacher. Scuola Senza Fine is the result of a close collaboration between Adriana Monti and these students, which lasted from 1979 to 1981.
It is together that they brought this film to life, as the students are both the characters and the co-authors. Adding in their own creativity, they blurred the boundaries between observing and being observed, between story-telling and autobiography, between writing and action. The spirit of community is at the center of this polyphonic discourse on emancipation, transmission and mutual aid.
Following this evening, Scuola Senza Fine and two other films by Adriana Monti, Filo a Catena and Gentili Signore, will all be screened on a loop until September 29, 2019 at Cinema Dynamo.
Filo a Catena (1986) follows the daily life of a group of women workers in a textile factory : what do dreams, ambition, human relations become in an environment saturated by mechanics ?
Gentili Signore (1988) tells the story of a group of Milanese women workers who decide to create a cooperative and start their own production, a choice that will change their lives.
Born in Milan in 1951, Monti is the founder of the experimental film school Laboratorio di Cinematografia – Albedo. She has also taught film history and production at the Università delle Donne and at the Film and Television School in Milan. She moved to Canada in 1996. She worked for 15 years for OMNI Television, before founding her own production company, A&Z Media Ltd.
cover image: 150 Hours Course. Via Gabbro 6. Monographic course on the body. Courtesy Lea Melandri.