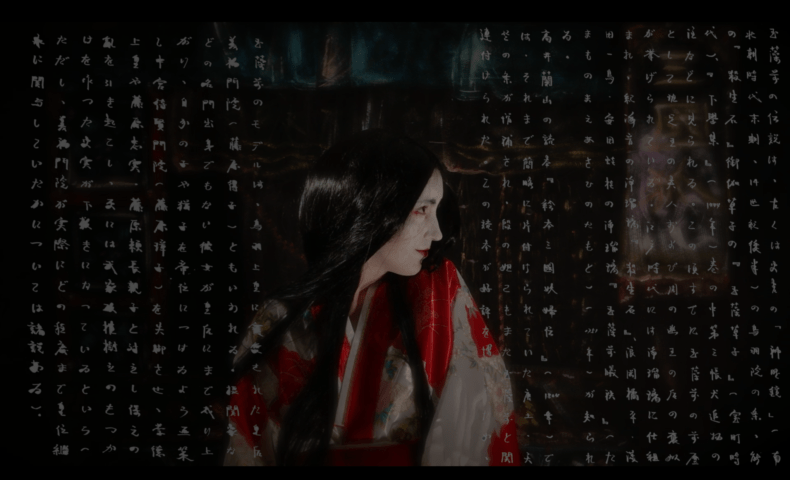 Galaxia Wang
Renard à neuf queues
---
The Centre d'Art Contemporain Genève is happy to present The Nine-tailed Fox, a project developed within the institution by Galaxia Wang, artist-in-residence between January and May 2017.
Analogy, synesthesia and astrology are of particular interest for Galaxia who, through his practice, invents varied systems, languages and other constellations that aim to upset fixed identities. Working in this way, Galaxia chose his name and even created his own language, Colossia (from 'color' and 'synesthesia').
Described as eccentric, even obsessive in his quest for singularity and his understanding of difference, Galaxia however does not hesitate to put his entourage at the forefront of his work and to organize situations staging these, as with  the film The Nine-tailed Fox (2017), presented in this eponymous exhibition.
The exhibition The Nine-tailed Fox addresses various themes dear to the artist such as Asian mythology and the question of gender. An emblematic creature of Asian mythology, the nine-tail fox is a metaphor for the woman, her greatness and her extraordinary and invincible character. This story depicts how men perceived the role and existence of women as inoffensive or uncontrollable beings. Legend has it that these creatures left India, crossing Tibet to join China, where, transformed into pernicious givers of bad advice, they had pushed the last emperors of the Qin dynasty to commit  iniquities that
eventually cost them their thrones. Their journey also continued into Japan, a country that experienced much political turmoil upon their arrival.
For this project, Galaxia follows in the footsteps of these mystical beings through a docu-fiction and an archaeological installation where the visitor can go on the quest for the soul of the nine-tailed fox.
To carry out its primary mission of supporting artists, the Centre launched in 2013 a residency program for local artists working in Geneva in its own spaces. Each year three artists are invited for a duration of four months. They are then offered the opportunity to present a solo exhibition in the Project Space, accompanied by a catalogue. These elements represent crucial steps in the development of a young artists' careers.
Galaxia Wang (b. 1990, China) holds a Bachelor's degree in visual arts from the China central academy of fine arts (CAFA), Beijing and a Master's degree from the HEAD – Genève. Galaxia Wang previously presented his work at liveinyourhead, Geneva ; Forde, Geneva ; TENT Academy Awards, Rotterdam ; Halle Nord, Geneva ; Kunstmuseum Luzern, Lucerne ; CAN, Neuchâtel, among others. He was recently awarded the BNP Paribas Suisse Staff Prize during the New Heads – Fondation BNP Paribas Art Awards 2016.