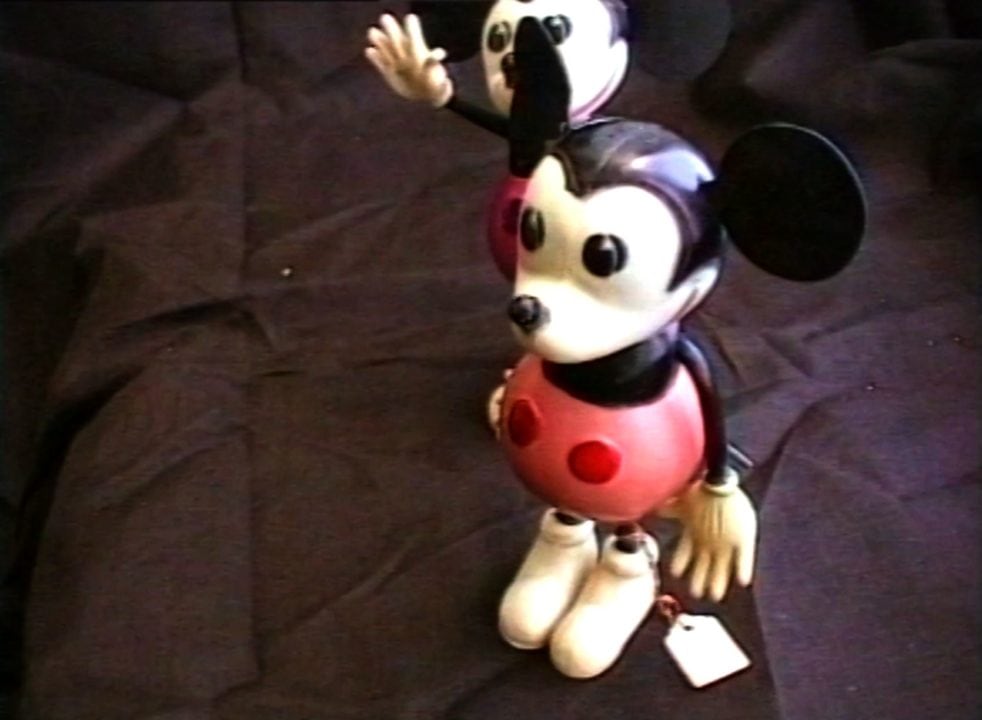 Yervant Gianikian & Angela Ricci Lucchi
Ghiro Ghiro Tondo
---
On the occasion of the exhibition A Few Thing I Cannot Leave Behind and as a tribute to Angela Ricci Lucchi (1942-2018), the film Ghiro Ghiro Tondo (2007) is screened at the Cinema Dynamo for the duration of the exhibition.
Using found material instead of found footage, Yervant Gianikian and Angela Ricci Lucchi catalogue 10,000 children's toys made of wood, tin, paper, fabric, chalk or wax in Ghiro Ghiro Tondo. At first sight, these dented objects appear as just toys, presented in different combinations: singly, in pairs, in groups, in tableaux, in piles. The hand of the artists sometimes carefully holds, opens, nudges and handles these with maximum respect. These were in fact found in the Dolomites, in a village that belonged to Austria until World War, they survived childhoods torn apart by two world wars. They become a basis for a reflection on the meaning—on the ethical and aesthetic value—of contemporary cinema. In the view of the artists, the key is simplicity and subjective research, without overlooking the imperative quest for the truth of things, of matter, of reality. The inclusion of the figurine of Mussolini in the closing sequence of the film functions as a mnemonic that reminds spectators of politics and history and of the menacing shadows of Fascism and Nazism.
Cover Image: Yervant Gianikian & Angela Ricci Lucchi, Ghiro Ghiro Tondo (still), 2007.