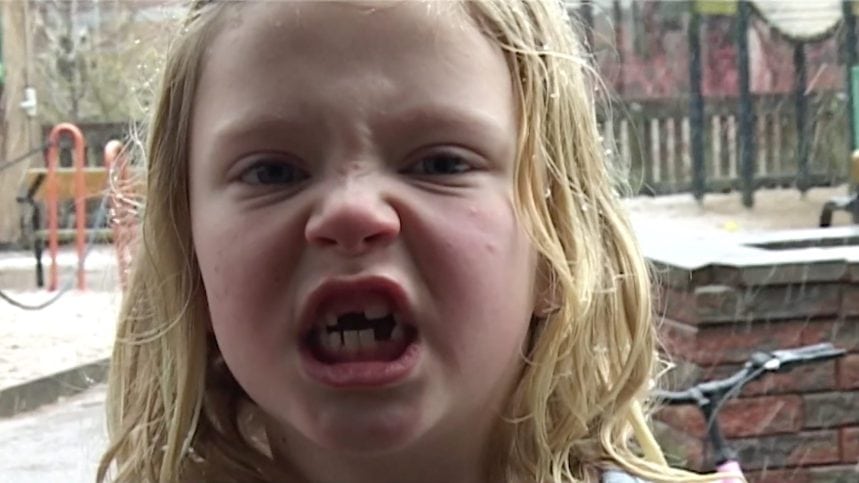 Mika Gustafson
Mephobia & other short films
---
The Centre d'Art Contemporain Genève is proud to present a selection of films by Swedish director Mika Gustafson.
Mika Gustafson proposes hazy tales of youth, in which reality and fiction are confused by way of partially scripted stories, montage, and handheld camerawork, as the director throws herself with absolute immediacy into the medium. She produces images in which the eyes of the director but also of the spectator are led to question themselves not about the loss of meaning but about the discussion of its limits.
Secretly Filmed my Boyfriend after We had a Fight, 9 min 31 sec
A young woman is filming her boyfriend at a private moment – as the title suggests – just after they broke up. Against his will, she lets the camera study his unclothed body, seeking contact via its lens.
22 may, 4 min 2 sec
Some girls steals a camera and leave a message to the owner. ater the camera is used as a witness.
Mephobia (shown from 18 September onwards), 23 min 35 sec
Mephobia tells the story of two groups of girls, one in primary school and the other – which is the central focus – of young adults. Depicted as a series of vignettes, the girls' frustration and restlessness express themselves through provocative behavior that pushes boundaries. The film was made as director Mika Gustafson's graduation film at Valand Academy and experiments with storytelling while simultaneously challenging the conventional notion of the female body as vulnerable.
Mika Gustafson was born in 1988 in Linköping, Sweden. She holds of a Bachelor in film directing from Valand Academy, Gothenburg. Working with both fiction and documentary, her first feature film was the documentary Silvana, about the Swedish hip-hop rapper Silvana Imam. She was awarded the Golden Scarab award (the Swedish Oscar) for best documentary in 2017.