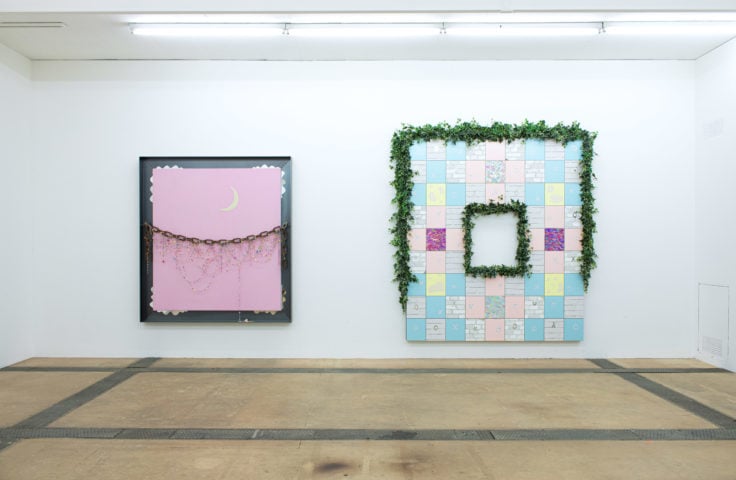 Sarah Benslimane
---
dreamstime
---
The Centre d'Art Contemporain Genève is pleased to present a solo show by Sarah Benslimane at the Project Space.
Sarah Benslimane (b. 1997) was born in France and currently lives and works in Geneva. She belongs to a generation of artists who live their lives completely within the rules of the Internet. Her work reflects the overflow of information, history, images and styles, available all at once and at everyone's fingertips. Her sculptural paintings play tricks on the viewer's expectations of reality, and seem to suggest clues in a puzzle that has exponentially grown out of control. Geometry, like binary computer programs built up from endless 1s and 0s, promised a clarity that has proved elusive. Yet, referencing hard-edged Minimalism and the irony of NeoGeo, her paintings blast through preconceived notions of vulgarity, sweetness, the feminine and the now, creating a physical space where naiveté, rudeness, the joke and the serious, coexist in harmony.
This exhibition will be Sarah Benslimane's first institutional solo presentation. Her work has been previously shown at Cherish (Geneva), Friart (Fribourg), Tunnel Tunnel (Lausanne), and Karma International (Zurich).
The exhibition features a text by Mitchell Anderson and is organized in collaboration with Fabrice Stroun.
Image : Sarah Benslimane, dreamstime, 2022. Vue d'exposition au Centre d'Art Contemporain Genève. Photo : Niels Hung