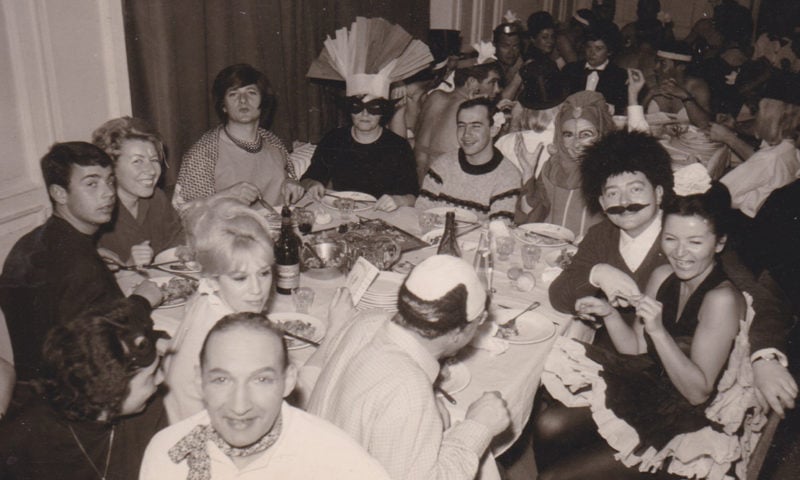 ---
On the occasion of PIPAS, the biennial of photography organized by and for the students of Geneva – from primary, to secondary I and secondary II school – the Centre d'Art Contemporain Genève is pleased to welcome a programming of events for all, from May 3rd to the 11th.
The Centre presents a selection of films from Valérie Mréjen in the Cinema Dynamo. Images from sales catalogues, postcards from hotels collected throughout the years, photographs from public and private collections: they are all part of the visual capital from which the artist builds audiovisual narratives that oscillate between fiction, autobiography, and documentary.
During in the summer 2010, in an artistic residency at the Villa Kujoyama, Kyoto, she produces two films with Bertrand Schefer. Those films are presented in the Tamari Lab, alongside a series of publications of the artist. As part of this programming, she will also present an evening of reading of Cheese and excerpts from Monsieur Rivière on Friday May 6 at 6.30pm.
Valérie Mréjen (b. 1969) lives and works in Paris. Since the end of the 1990's she draws an oblique path between literature, cinema, and plastic arts. Today she is considered as one of the most atypical figures of the contemporary art scene. Her work revolves around the daily life – she films ordinary people and elements that seem mundane – revealing the misunderstandings, commonplaces, cruel or burlesque details that pave life. She is interested in language, in its difficulty, and sometimes even in its absence. All are features that can be found in her videos, performances or novels, whose sobriety is rich of meaning and sensibility.
Looped screening
Manufrance
2006, 5′
Hors saison
2008, 2'
Leur histoire
2014, 3'30''
Asthénie violente
2019, 7'
Mon cher fils
2018, 5'27''
L'année passée
2015, 3'40''
La Baule, ciel d'orage
2016, 2'30''
Amnésie parfaite,
2019, 5'20''
Sacré Cœur,
2015, 3'30''
Vraiment?
2014, 5'
1893-1969
2019, 4'30''