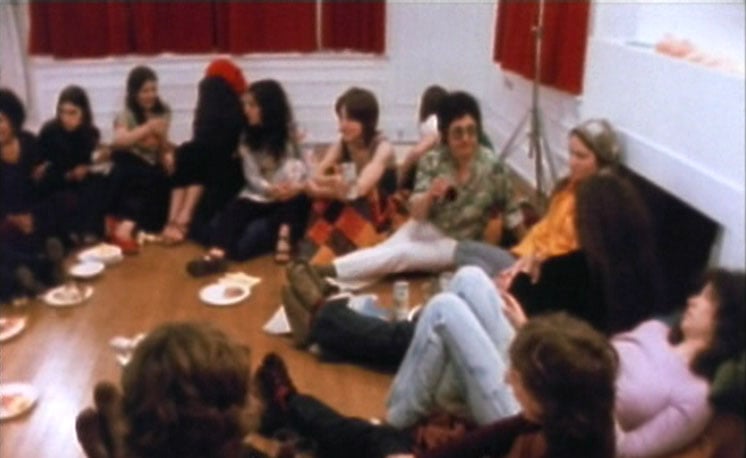 Womanhouse
Johanna Demetrakas
---
Womanhouse is an iconic film made in 1974 by director, writer, teacher and producer Johanna Demetrakas. It was re-edited in 2013 by the collective of curators-activists le peuple qui manque.
This historical documentary addresses one of the most important feminist cultural events of the 1970s in the United States: the Womanhouse artistic and educational project, initiated by artists Judy Chicago and Miriam Shapiro as part of the Feminist Art Project (FAP) set up at the California Institute of the Arts (Los Angeles).
In 1972, as part of this collaborative project, twenty-four women (including Faith Wilding and Sandy Orgel) built a house in Los Angeles. There, they lived and worked together for several weeks to share their artistic reflections and productions with the public, on the occasion of a collective and transdisciplinary exhibition entitled Womanhouse. As the domestic space becomes an exhibition space, the distinction between the public and private spheres disappears and the conventions governing representation are shattered.
The film and the project from which it originated will be presented on February 15, followed by a discussion moderated by curator and researcher Camilla Paolino. The Womanhouse project will be approached as one of the first examples of feminist pedagogy ever carried out in an art school. How did this project confront the dynamics of exclusion and discrimination in university knowledge production systems and dominant artistic circuits of the 1970s? Using what practices and strategies did it initiate an operation of denaturalization targeting institutional devices such as universities, museums, domestic spaces and the body? What were the role and effects of collective awareness and approach as pedagogical tools and artistic methodologies? The importance of Johanna Demetrakas' documentary work in the face of the destruction of the Womanhouse archive and the partial erasure of its history will also be addressed during the discussion.
(1974, 47 min, VOSTFR)
Cover image: Johanna Demetrakas, Womanhouse (still), 1974.