---
---
---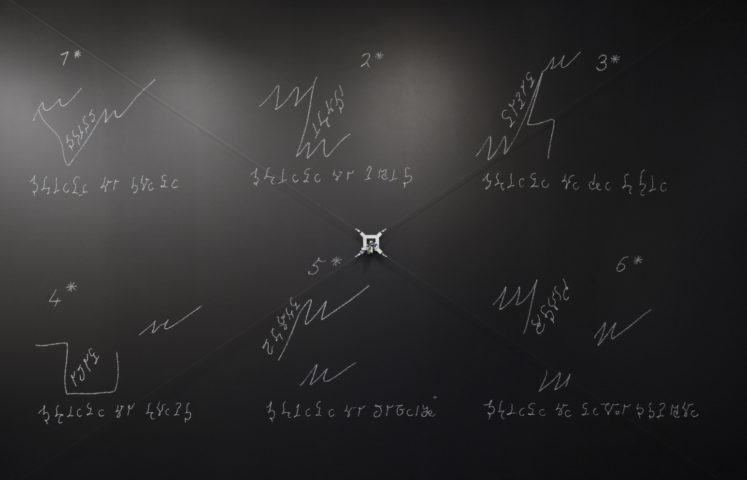 Create your invented alphabet
---
As an echo to the exhibition Scrivere Disegnando, we invite you to take part in a great contest from your home.
Many of the artists in the exhibition have invented their own alphabets, imaginary, cryptic, mystical.
You too, create and share the alphabet of your own invention to win the privilege of being reproduced by Otto, the writing robot created by the artist Jürg Lehni!
How to participate?
Using a single colour, on A4 paper or digital media, draw your own alphabet by composing a pangram, that is a sentence using each letters of the alphabet. For example:"The quick brown fox jumps over the lazy dog".
Give your alphabet a name.
Send a photo or scan of your alphabet by email to publics@centre.ch
Be careful, the design of the letters must not be too complex. Otto must be able to reproduce them.
The Jury
– Andrea Bellini, Director of the Centre d'Art Contemporain Genève and co-curator of the exhibition
– Sarah Lombardi, Director of the Collection de l'art Brut in Lausanne and co-curator of the exhibition
– Jürg Lehni, artist, creator of Otto
– Filipe Machado, Inventor of the Fuzocode 21 alphabet. He currently works at Ex&Co Video Production and is an assistant for adult training and cultural mediation for the association 1001 feuilles. Specialist in accessibility with mental disability.
Participation through June 7.
More information : pulics@centre.ch