---
---
---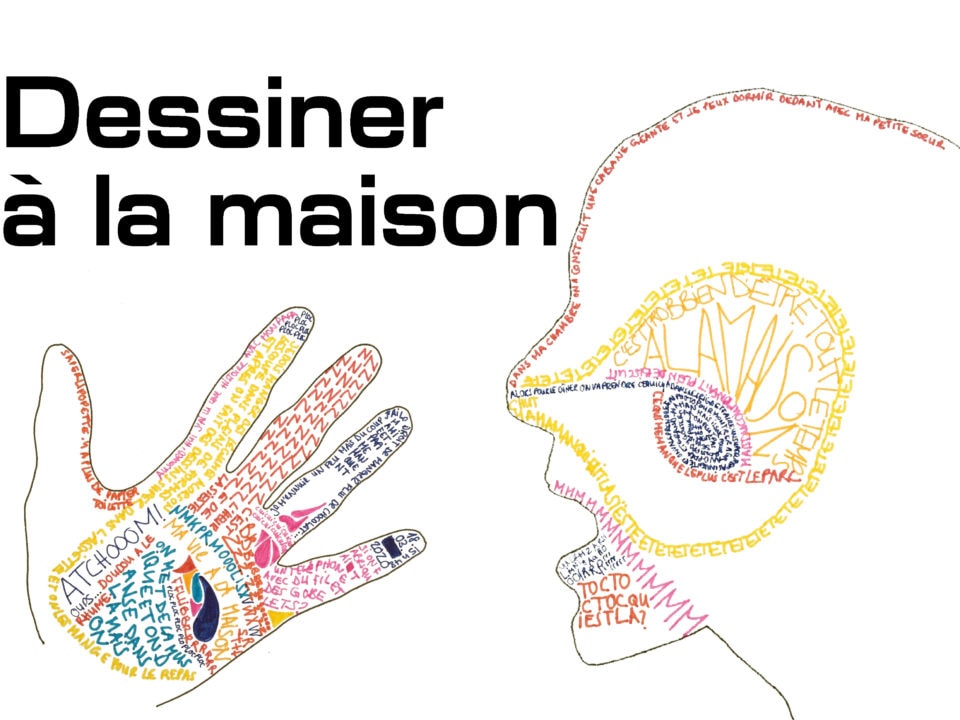 Series of workshops to be done at home
Workshops for families, children and adults no longer take place at the Centre, but we are convinced that creation must continue and that the practice of drawing and writing can nourish us in this period of isolation, while maintaining a social link.
Workshop #5: Top 1
This week we propose that you share your "Top 1". Find and draw a picture of the best moment lived during quarantine.
There is something that has been very strong and positive in these incredibly strange weeks that we have been going through around the world. It can be something you received, a new moment shared, an improbable encounter, a magical moment on Animal Crossing, a succulent cake, a space-time you never imagined, a plant that grew, something crazy that you made or experienced… Take the time to find these moments, these images and to think about something that really made you smile, laugh, enjoy.
Have fun and don't forget to send us a picture of your drawings.
Workshop #4: Homemade sculpture
This week, be creative! Echoing Michael Dean's anthropomorphic sculptures in the exhibition Scrivere Disegnando, build a giant silhouette with your toys, scrap materials, string, tape, whatever you're allowed to use, without damaging it!
Have fun and don't forget to send us a picture of your work.
Workshop #3: Mandala
We propose that you make your own mandala. A mandala isa sacred drawing that is built around a central point and then moves further and further away from it. This meditative exercise allows us to gather all our most diverse emotions and to bring out the densest and most deeply hidden ones. It is a way of writing the world that we live in. Thoughts that go towards our friends, towards the period we are going through…
You can make your mandala in several sessions, over several days, alone or with others, in drawing, collage, painting, in black and white, colour, with grains of rice, small holes, beads… all mixed together!
It can be 5, 10 or 20 minutes every day, it's up to you.
A lot of examples exist on the net to stimulate your imagination or i to print out and colour in. You can also get inspiration from Emmanuel Derriennic's drawing (download here) presented in the exhibition Scrivere Disegnando. Derriennic creates ink alphabets that require great care and concentration. Do not hesitate to print it and color it directly.
Have fun! And send us pictures!
Atelier #2 : Draw your Yokaï
We propose you to participate in a worldwide movement by drawing the Yokai Amabie. In Japanese folklore, it is said that in times of epidemic the Amabie Yokai emerges from the sea, but that if we represent it, it will protect us from it. You too, help us repel the disease by drawing Amabie: he has a bird's head, long hair and three mermaid tails. The more drawings there are, the more we will be protected!
StaySafeAndDraw #yokaiamabie #Akademinis #drawingathome #centredartcontemporaingenève
Atelier #1: diary of a confinment
Echoing the exhibition Scrivere Disegnando, we invite you every week to carry out small workshops with or without your family. This week, make a Confinement Diary by writing your daily life inside a drawing of your body. And don't hesitate to share it with us via social networks!
#StaySafeAndDraw #confinementdiary #Akademinis #drawingathome #centredartcontemporaingenève