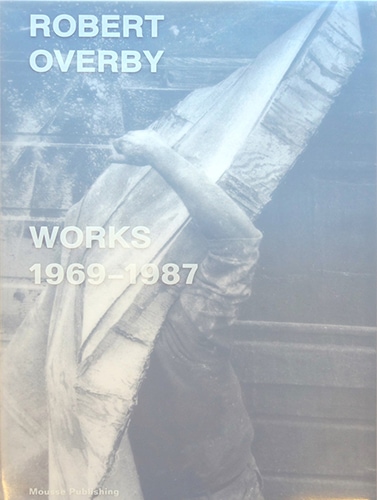 Robert Overby, Works 1969-1987
Ed. Alessandro Rabottini, Andrea Bellini, Martin Clark
Mousse Publishing

English edition
December 2014
ISBN 9788867491223

Softcover, transparent dust jacket, 24 x 31.7 cm
294 pages
Price
CHF 46
This monograph is published on the occasion of "Robert Overby: Works 1969-1987", the first survey exhibition of the artist's work to be organized in Europe. It has been conceived, from the outset, as a joint project of four partner institutions: Centre d'Art Contemporain, Genève; GAMeC – Galleria d'Arte Moderna e Contemporanea, Bergamo; Bergen Kunsthall, and Le Consortium, Dijon.
Texts by Andrea Bellini, Martin Clark, Robin Clark, Alison M. Gingeras, Terry R. Myers, Alessandro Rabottini.
This publication is the most comprehensive work to date on Robert Overby, with abundant iconography, three essays, a conversation in three voices and a complete chronology: an overview of a work, among the most secret of the American postwar art, the diversity, the aura and the current influences are inversely proportional to its visibility during Overby's lifetime. Beginning in 1969, Robert Overby (1935-1993) produced an eclectic body of work that was rarely exhibited in his lifetime. Despite a diversity of mediums and an equally wide range of subject matter, Overby returned consistently to the human form.