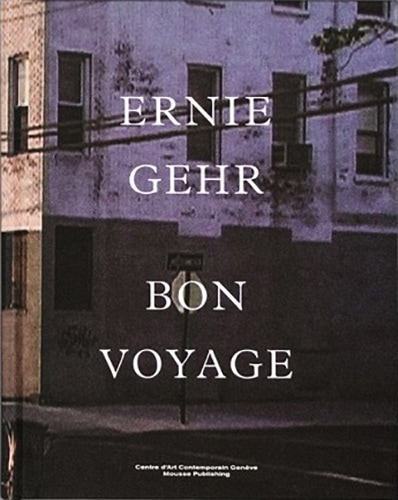 Ernie Gehr, Bon Voyage
Ed. Andrea Bellini
Mousse Publishing

English Edition
February 2015
ISBN 9788867491573

Hardcover, 20.5 x 26.5 cm
136 pages
Price
CHF 30
Texts by Andrea Bellini, Ken Eisenstein and John G. Hanhardt
Published by Mousse on the occasion of "Bon Voyage", the first solo exhibition ever dedicated to his work by an art institution, includes a long interview with Ernie Gehr by Andrea Bellini (curator of the exhibition, and director of the Centre d'Art Contemporain, Geneva), and two seminal essays by Ken Eisenstein and John G. Hanhardt on Gehr's most recent output, as well as a visual essay specifically composed for this book by Gehr himself.
Ernie Gehr (b. 1943, Milwaukee, Wisconsin) is one of the leading figures in American avant-garde cinema, and his Serene Velocity (1970) remains one of the best-known works of experimental film.
Entirely self-taught, Gehr was inspired to begin making films in the 1960s after he chanced upon a screening of a Stan Brakhage work. Closely associated since the '70s—along with masters like Hollis Frampton and Paul Sharits—to the Structural movement, in the course of his career Gehr has created an unsurpassed body of work in film and video that combines richly conceived, rigorous cinematic structures with a profound sensitivity to the physical world around him.