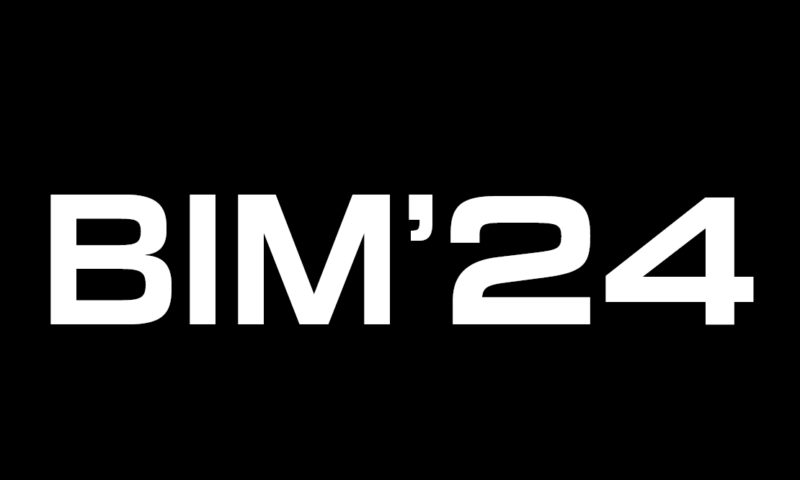 Biennale de l'Image en Mouvement 2024
Writer, editor, and curator Nora N. Khan joins Andrea Bellini, director of the Centre d'Art Contemporain Genève, as co-curator of the upcoming Biennale de l'Image en Mouvement 2024 (BIM'24). Together, they will select the artists and commission them to produce a new body of works to be premiered in Geneva in January 2024.

Each edition of the Biennale de l'Image en Mouvement adds to the curatorial and conceptual meta-discourse around the moving image, a ubiquitous medium that is ever in flux. This new chapter will investigate and explore how new technologies—and their embedded ideologies—shape contemporary artistic production of moving images, often doing so in unseen, illegible ways.

The Biennale de l'Image en Mouvement 2024 (BIM'24) will explore how technocratic values can inform our appreciation of creativity and investigate methods of resisting the spectacular nature of digital futures. The last ten years have seen a flourishing of artistic creation addressing the political and social impacts of machine learning and algorithmic surveillance: images channeled into material, then captured within vast extractive and predictive systems of sorting, classing, and identification. As these systems learn, they in turn generate countless unseen images, images made and refined through algorithmic and neural networks, in process. These images, essential to algorithmic practice, have a life of their own.

We negotiate space alongside and in relation to these images meant for machines alone. They are hardly made with us in mind or for us at all. Further, once harnessed by machine learning (ML) and artificial intelligence (AI), they actively create our reality. They move; they are quite alive; they produce their own context and worlds, hooked and processed by algorithms.

Trying to apprehend these new invisible images with critical paradigms used in the twentieth century—methods of reading traditional forms of cinema and moving image production—leads to an impasse. These ephemeral images, continually becoming, move beyond representation.

BIM'24 invites viewers to gaze deeply into the world of invisible, operational moving images that are changing visual culture and, in turn, to look at the ways they are changing us. As we lose confidence in assessing representational images, we become trackers and detectives, seeking out clues in visual artifacts for the intentions and outlines of systems just beyond.

The artists gathered in BIM'24 will shift basic narratives from the evident joys of human-AI collaboration and the inherent "good" of hybridizing with machines. They will deploy "tools," from powerful ML-driven archives and simulation technologies to simple handmade computers. They will be deeply invested in helping the public see the impact of this invisible, in-process image world, and they will suggest new ways of envisioning the unseen.

No matter the tool, they access the roots of a visual logic that we cannot access on our own. There are future environments and alternative narratives to our current timeline. Whether post-image, post-human, or post-AI—the riot that moves beyond, the insurgence, the space between now and the future—is filled with potential. Artists are in a sure position to shape our understanding of this empire of ghost images. They form new critical paradigms to navigate the new world of images, moving and moved, made by humans and machines.