---
John M. Armleder

Log


2004
DESCRIPTION
Synthetic resin and electric lamp
DIMENSIONS
62 x 32 x 29 cm
Edition of 15 copies (+2 E.A.) initials of the artist, numbered
Price
CHF 4500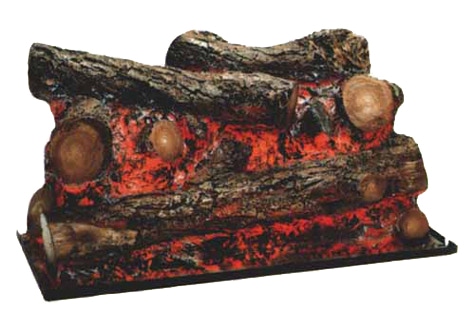 Combining geometric or abstract painting and objects, "Log"2 evokes John Armleder's interest for the ready-made and seems to revive the origins of this practice. Marcel Duchamp said of his first ready-made created in 1913: "The Bicycle wheel is my first ready-made, so much so that at first it wasn't even called a ready-made. To set the wheel turning was very soothing, very comforting, a sort of opening of avenues on other things than everyday material life. I enjoyed looking at it, just as I enjoyed looking at the flames dancing in a fireplace." In a similar way John Armleder views culture as an abundance of ready-mades to which are added at times other techniques, superimposed on the objects depicted*.
Produced in the context of a Xmas party organized by the Centre d'Art Contemporain Genève this real fake Christmas log bought in the States bears the artist's monogram.
* André Gervais, Roue de bicyclette, épitexte, texte et intertextes, in Cahiers du MNAM, n° 30, p.59/80.