---
---
---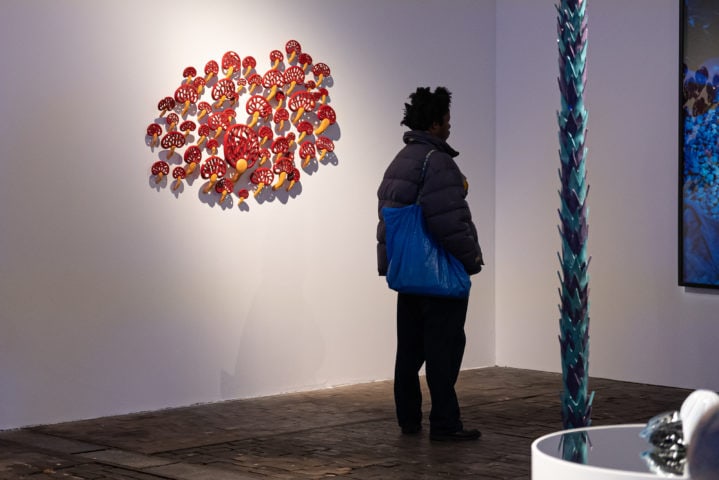 Contemporary art could sometimes seem abstract and abstruse. Therefore, it could arouse incomprehension and even controversy. With the guided tours, which give several keys to understand the exhibitions on view, the Centre d'Art Contemporain Genève daily works to make contemporary art available for different audiences. Many activities and events are also organized to give the public the opportunity to learn and interact with the artists.
Guided tours
The Centre d'Art Contemporain Genève regularly proposes free guided tours in French, open to all publics.
These privileged moments with art educators offer keys to reading the current exhibitions.
Don't miss the next visit, which takes place on the 14th of September, to discover works by the 12 artists selected for the Bourses de la Ville de Genève 2023.
DATES (in French)
→ Thursday 14th of September (Nuit des Bains), flash visits at 6pm, 7pm & 8pm (free entry)
→ Saturday 16th of September at 2:30pm
→ Saturday 30th of September at 5pm
→ Sunday October 8 at 3pm
in English
→ September 20 at 5pm
Groups
The Centre's education team also organizes visits in French, English, Spanish or Arabic upon request (for groups of 10 people or more). For more information, please contact the education department.
Creative workshops
Creative workshops with artists are organized throughout the year. Keep an eye on the calendar for more information on upcoming events.