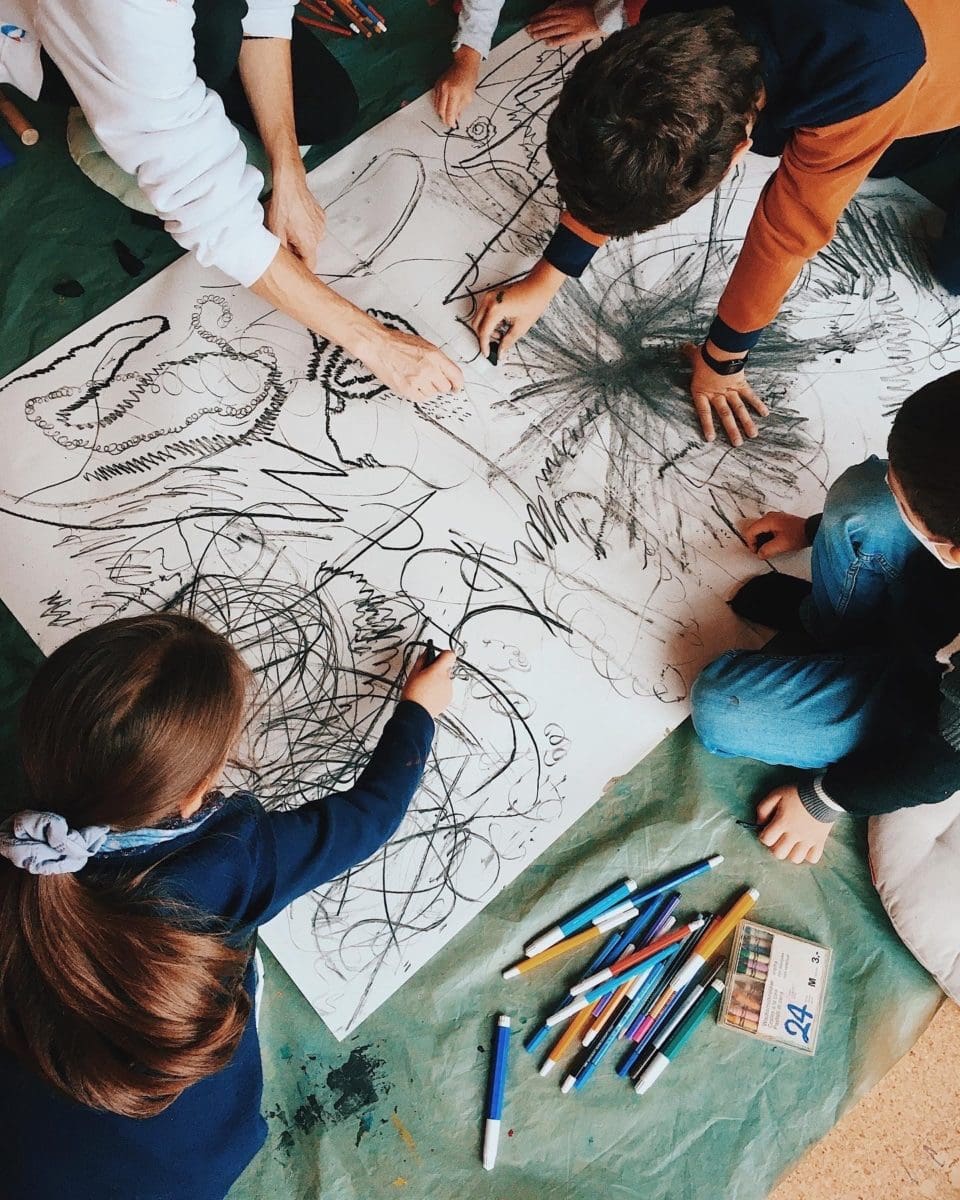 Animation Wednesdays
"Left hand" creative workshop for kids
---
Animated by Luan Banzai, together with an afternoon snack
DESCRIPTION
We may not all be drawers, but we all have the ability to express ourselves visually. Visual expression exists even before speech, but it loses its power once we begin to judge the way we express ourselves. This workshop proposes experimental exercises related to drawing and painting with the goal of freeing the mind and bringing out sensations on paper. As a result, an emotional awareness develops and a sense of soothing well-being can take place.
PRACTICES ADDRESSED IN THE WORKSHOP
The practices take place around drawing and painting through different individual and group dynamics. Participants are invited to draw with the hand they are not used to using. The workshop ends with an exhibition of the works produced and a small round table discussion on the experiences.
MATERIALS AT YOUR DISPOSAL
Charcoal, pencil, watercolor, neo-color, felt pen, acrylic, among others; paper in various formats.
ABOUT THE ARTIST
Luan Banzai is a Brazilian visual artist and film professional based in Geneva. His multidisciplinary practices range from drawing to painting as well as film and animation. In his work, the joyful and colorful influences of Brazil mix with the philosophical side of traditional arts from Japan, country where the artist has done part of his studies, as well as several trips and artistic projects.
www.luanbanzai.org