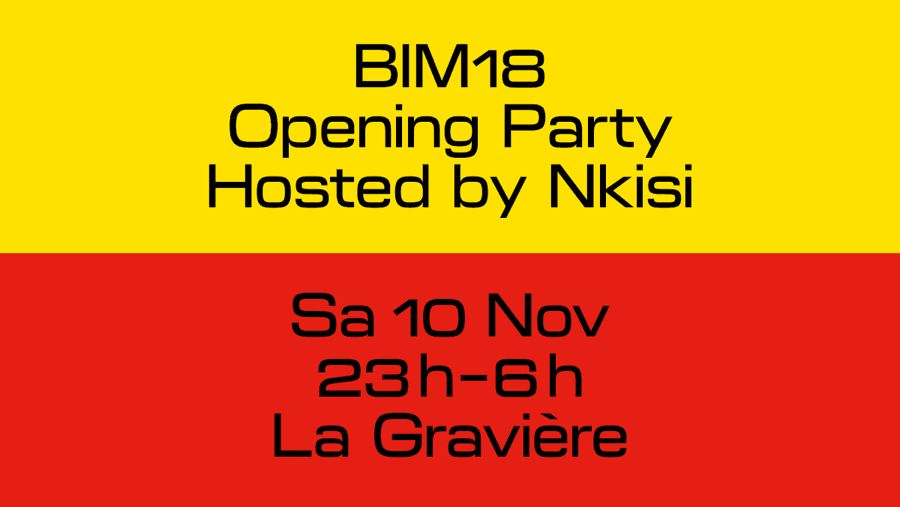 BIM18 Party
Hosted by Nkisi
---
To celebrate the opening days of the Biennale de l'Image en Mouvement, artist, producer, DJ and co-founder of NON Records Nkisi, hosts a special event at La Gravière.
COLD WAR (COD-BEL/UK) is the debut of the collaborative project between Melika Ngombe Kolongo aka Nkisi and maverick English producer John T. Gast.
Abyss X (GR) is the stage name of Evangelia Lachianina. The Cretan artist's productions and live traverse DIY R&B and textured jazz deconstructions, all foregrounded by her enigmatic vocals.
Crystallmess (FR) is a DJ, producer, artist and writer from Paris who delves into fertile subcultures and corners of the past, playing a combination of western African rhythms, bass music, French house music and French Caribbean dancehall.