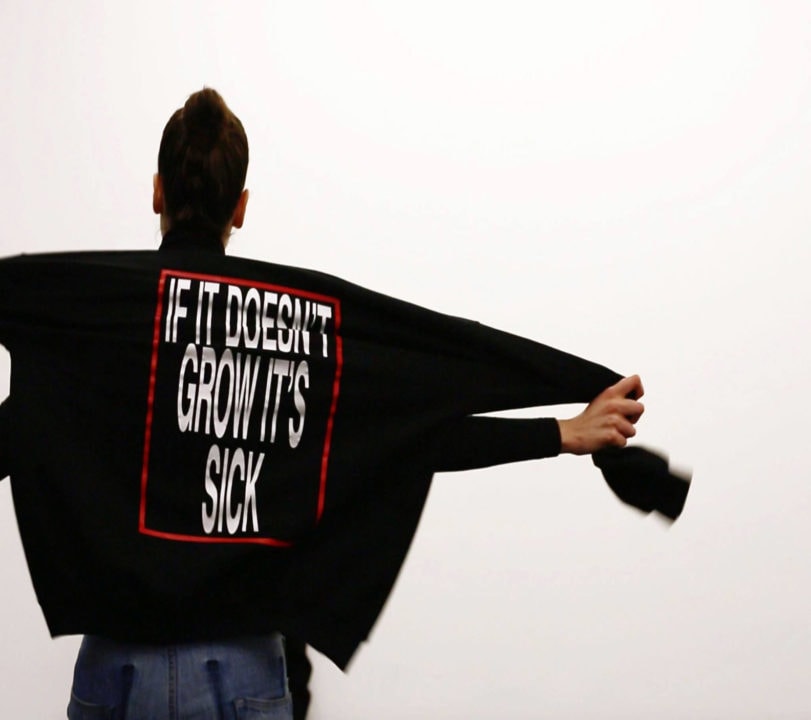 Cally Spooner & Nora Turato
Performances
---
CALLY SPOONER
UNITED IN STOMACH FLU, LONDON WEEPS: EXCERPTS FROM A NOVEL
(OR POSSIBLY A FILM SCRIPT) IN PROGRESS, 2017
Born in 1983, Cally Spooner lives and works in Athens. She is an event maker and a writer operating in a space where references to books, theoretical treatises, films, pop songs or talk shows find arrangements in unsynced forms: live productions, film installations, choreography, sound, as well as fiction, readings and scripts. Arriving from a training in Philosophy and landing somewhere between stable, formal compositions and ongoing, unresolved activity, her work prods and make restless the hierarchies between those who hold power to manage bodies and thought, and those who do not.
NORA TURATO
SHOW PERSONALITY NOT PERSONAL ITEMS
PROPOSED BY CEEL MOGAMI DE HAAS (ONE GEE IN FOG)
The artist Nora Turato explores the plurality of language in heartbreaking performances where she vomits (spic) a spoken word imprinted with popular culture and critical sociology. The rhythm, cadence and noisy dimension of language are essential elements in the elaboration of her work, which blurs the boundaries between contemporary art and contemporary music.