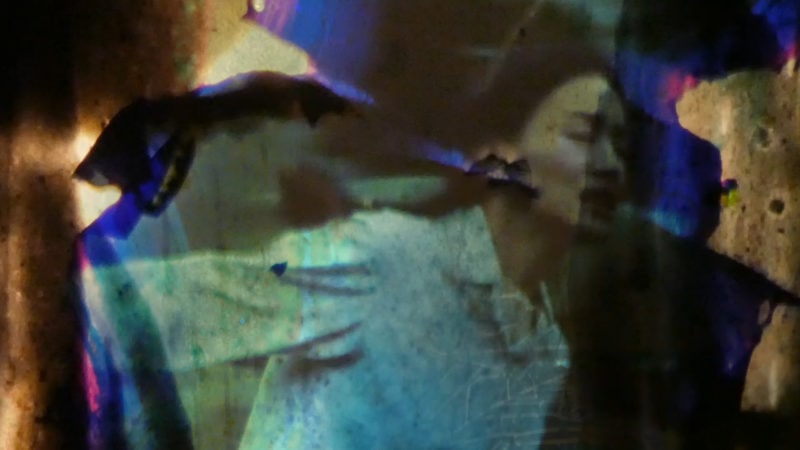 Cinema Dynamo
A screening program curated by Juliet Jacques
---
The Centre d'Art Contemporain Genève is pleased to host a screening evening with a selection of films curated by Juliet Jacques on the occasion of the group show Chrysalis: The Butterfly Dream.
The screening takes place during a late opening of the show with free entry for all. The evening includes a special guided tour by Andrea Bellini, director and curator of the show (at 6pm) as well as a performance by Marianna Simnett (at 7pm), ending with the screening in the Cinema Dynamo at 8pm.
The films selected deal with metamorphosis in a range of different contexts. In the first all-animated film ever made, Émile Cohl's Fantasmagorie (1908), it appears in the literal shifting of one shape to another. In several, including Stéphane Marti's Allegoria (1979), David Wojnarowicz's Beautiful People (1988) and Body Double 35 (2017) by Brice Dellsperger, gender play is the basis of transformation, as familiar films and forms are overturned through cross-dressing, glamorous set design and sharp soundtracks. Feminist artist Valie Export uses a stand-in for herself in Syntagma (1983), challenging our way of looking at embodiment, while Slovenian filmmakers Marina Gržinić & Aina Šmid consider the impending nationalist wars in Yugoslavia in Bilokacija (1990), using digital technology to re-render images of violence in Kosovo. Elsewhere, the School of Theory and Activism in Bishkek (ShTAB) turns old postcards into evidence of a lost queer-feminist commune in Soviet Kyrgyzstan in Queer in Space, showing how we can transform the past as well as the present, while Tina Takemoto's Wayward Emulsions takes old images from an Asian drama and presents them in a new, queer context.
Film program
Émile Cohl
Fantasmagorie
1908
Stéphane Marti
Allegoria
1979
Valie Export
Syntagma
1983
David Wojnarowicz
Beautiful People
1988
Marina Gržinić & Aina Šmid
Bilokacija
1990
School of Theory and Activism in Bishkek (ShTAB)
Queer in Space: Kollontai Commune Archive
2015
Brice Dellsperger
Body Double 35
2017
Tina Takemoto
Wayward Emulsions
2018
Credit image :
Tina Takemoto,
Wayward Emulsions, 2018 (still).