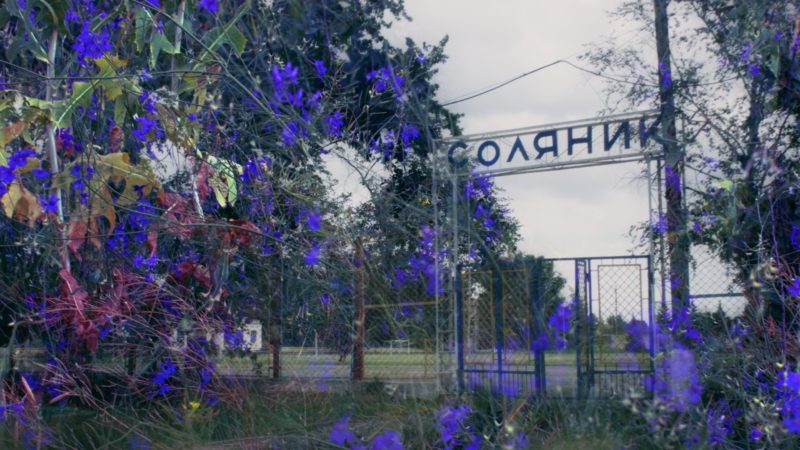 Potential, impossible, unavoidable
---
A screening curated by Lesia Kulchynska
---
The Centre d'Art Contemporain Genève is pleased to welcome curator Lesia Kulchynska for a screening evening in presence of Ukrainian artists Ksenia Hnylytska, Borys Kashapov, Oksana Kazmina and ruïns collective (presented by Teta Tsybulnyk).
This program is part of a series of screenings celebrating the Ukrainian audiovisual art scene, curated by Lesia Kulchynska. The curator had conceived the program Love Tales, presented on the 5th floor and a screening with works by Yuri Yefanov. This new unique program will present 7 short films for one evening around the theme Potential, impossible, unavoidable.
The potential is like a shadow of an existing order. It is derived from what is established, but not subjected to it.  All that was labeled impossible can silently grow there, sending its seeds to the world. All that was rejected can insensibly accumulate its force there, moderately turning from impossible to unavoidable.
This mysterious space is being explored by the Ukrainian artists whose works are presented in the program. All of the works were created within the landscape of Ukrainian society, in response to its charms and annoying imperfections, which provoked longing for something different, maybe hidden in its hollows, or lurking somewhere behind the horizon. Expectations, discontents, and disappointments are the tools used by the artists to survey the social reality and discover its gaps, which could turn out to be the chances.
By tracking the secret life of the impossible, cultivating the potential, and talking to the unavoidable they lead their inconspicuous struggle with the definiteness of things.
— Lesia Kulchynska
Cover image: ruїns collective, Salty Oscillations, 2021 (video still). Courtesy of the artists