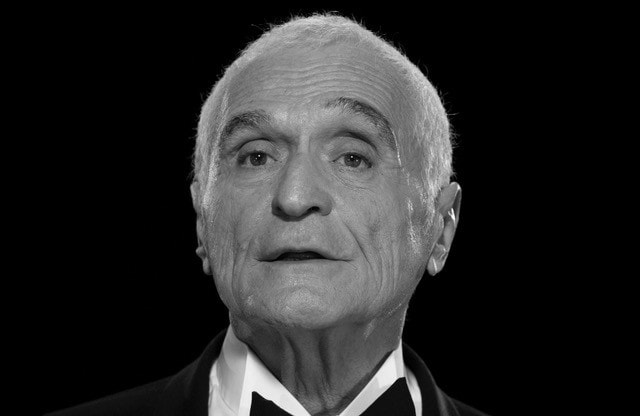 GIORNO GENEVA
On the occasion of the John Giorno Poetry Day

---
On September 19, the Centre d'Art Contemporain Genève, the MAMCO and the Bains des Pâquis are participating in the John Giorno Poetry Day, initiated by the Centre Pompidou, by proposing GIORNO GENEVA: a day of celebration of experimental poetry in homage to John Giorno.
Program :
10.30-11.30, Bains des Pâquis
Performances by Christian Schultz, Diane Rivoire and Regina Joye as part of the poetic aperitifs
18.00-21.00, Ground floor of the Bâtiment d'art contemporain
Performances by Gilles Furtwängler, Agnès Vannouvong, Vincent Barras. Readings of poems of John Giorno by Kayije Kagame. DJ set by Francis Baudevin.
Bar
All day long
Broadcast of 7 pieces for John Giorno: a musical program by Guillaume Sorge on the 5th floor, digital extension of the Centre d'Art Contemporain Genève. With Laurie Anderson, Felicia Atkinson, Angel Bat Dawid, Bendik Giske, Kassel Jaeger, Thurston Moore, Lucy Railton.
Continuous screening of the film Thanx 4 Nothing (2015) by Ugo Rondinone at the Cinema Dynamo, 4th floor of the Centre d'Art Contemporain Genève.
Exhibition of records and archives of John Giorno in the entrance of the Contemporary Art Building, in partnership with the John Giorno Foundation.
In compliance with the sanitary measures in force, access to the Bâtiment d'art contemporain is limited and requires prior registration. Wearing a mask is mandatory.
Performance program curated by Ambroise Barras, Vincent Barras and Carla Demierre, with the complicity of the cultural affairs of the University of Geneva.
This event is organized with the precious support of the Jan Michalski Foundation.