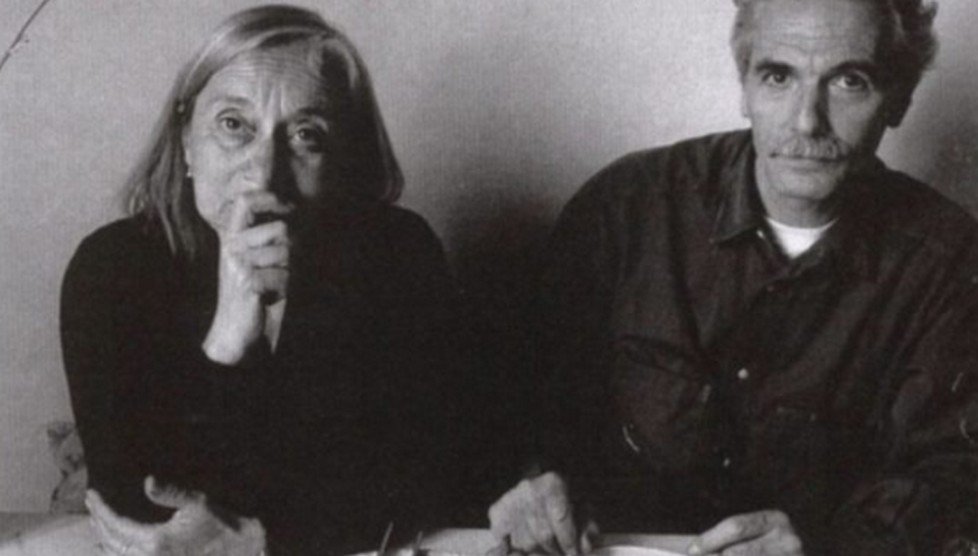 Screening
I Diari di Angela – Noi Due Cineasti
Yervant Gianikian & Angela Ricci Lucchi
---
On the occasion of the exhibition A Few Things I Cannot Leave Behind, the Centre is pleased to present a screening of the film I Diari di Angela – Noi Due Cineasti (2018, Italy, 125′) at Cinéma Spoutnik.
I Diari di Angela – Noi Due Cineasti paints a poignant portrait of Angela Ricci Lucchi (1942-2018), his long-time partner and collaborator. Based on readings from Ricci Lucchi's illustrated diaries, this documentary, selected out of competition at the 75th Venice Film Festival, incorporates the couple's principles of political cinema. At the same time an intimate gesture, a living catalogue and a film work, I Diari di Angela evokes Gianikian and Ricci Lucchi through their radical artistic vision and their common love of life.
This screening in the presence of Yervant Gianikian will be followed by a conversation between the artist and Jean Perret.