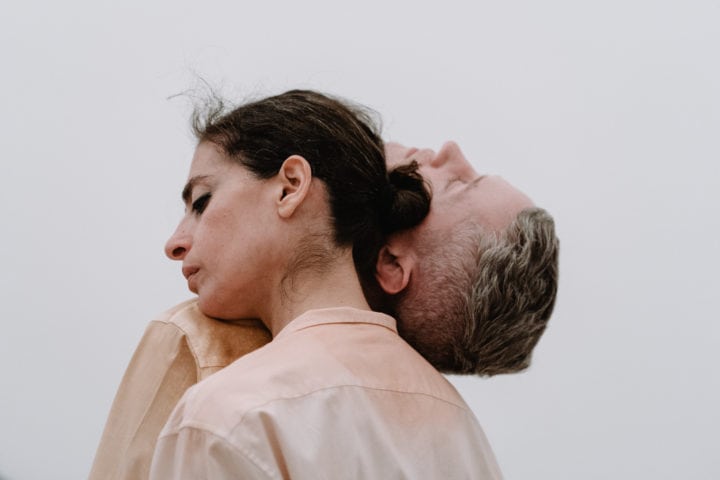 Maria Hassabi
TOGETHER
---
European premiere
---
Internationally recognized artist and choreographer Maria Hassabi presents the European premiere TOGETHER (2019). Further exploring her choreographic practice that concentrates on slowness, stillness, and the space between bodies in motion, Hassabi has created a duet that plays with traditional expectations of dance by decelerating movement until it evokes sculpture and image. TOGETHER is a commission by the Pulitzer Arts Foundation, St Louis and supported by Lower Manhattan Cultural Council's Extended Life Program.
Maria Hassabi (b. Cyprus) is a New York based artist and choreographer. Her performances and installations are presented worldwide in theaters, museums, galleries, and public spaces including Centre Pompidou (Paris), K20, Kunstsammlung Nordrhein-Westfalen (Düsseldorf); documeta14 (Kassel); Walker Art Center (Minneapolis); Museum of Modern Art (New York); Hammer Museum (Los Angeles); Stedelijk Museum (Amsterdam); The 55th Venice Biennale (Venice); Kunstenfestivaldesarts (Brussels); ArtSonje (Seoul); Australian Centre for Contemporary Art (Melbourne); steirischer herbst (Graz); Performa (New York); The Kitchen (New York); Performance Space 122 (New York) amongst others.
Hassabi has received a 2016 New York Dance and Performance "Bessie" Award for her work PLASTIC (2015-16); the 2015 Herb Alpert Award; the 2012 President's Award for Performing Arts from Lower Manhattan Cultural Council; a 2011 Guggenheim Fellowship; and a 2009 Grants to Artists Award from Foundation for Contemporary Arts. She holds a BFA from California Institute of the Arts.
PERFOMERS: MARIA HASSABI, OISÍN MONAGHAN
SOUND DESIGN: STAVROS GASPARATOS
OUTFIT DESIGN: VICTORIA BARTLETT
IMAGE : MARIA HASSABI, TOGETHER, 2019. PHOTO : VIRGINIA ARNOLD