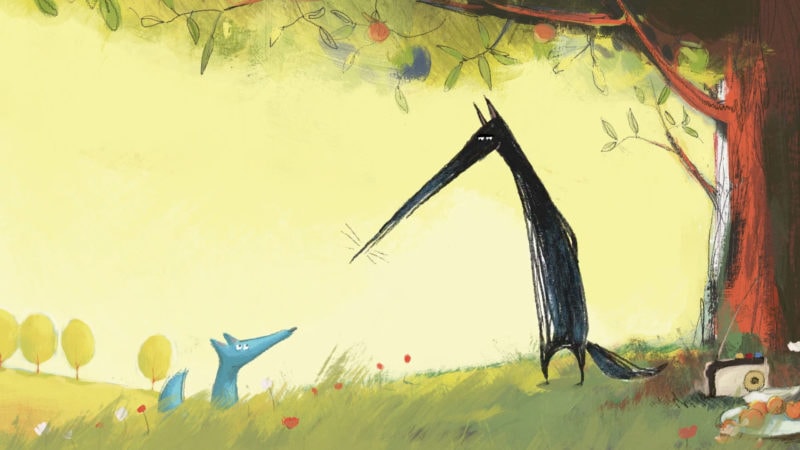 Animatou
Mercredis de l'animation
---
The Centre, in collaboration with Animatou, the Geneva International Animation Film Festival, offers to children the opportunity to discover the best of animated cinema one Wednesday a month at the Cinema Dynamo, for a fun introduction to the moving image.
For more than 10 years, Animatou has been organizing the International Animation Film Festival in Geneva with the objective of presenting the best of Swiss and international animation. The collaboration with the Centre d'Art Contemporain Genève continues this dynamic and allows the festival to be held throughout the year.
FEBRUARY 9, 2022 :
TWO IS BETTER
Program of 2 short films
February 9th 2022
40 minutes
From 5 years old
When you're alone, it's much better.
We are not disturbed…
We do what we want, when we want!
Nobody gives us orders,
no one makes remarks to us.
Nobody, nobody, nobody.
But there is nobody!
Finally, two is better!
COVER IMAGE: RÉMI DURIN, GRAND LOUP ET PETIT LOUP, 2018.