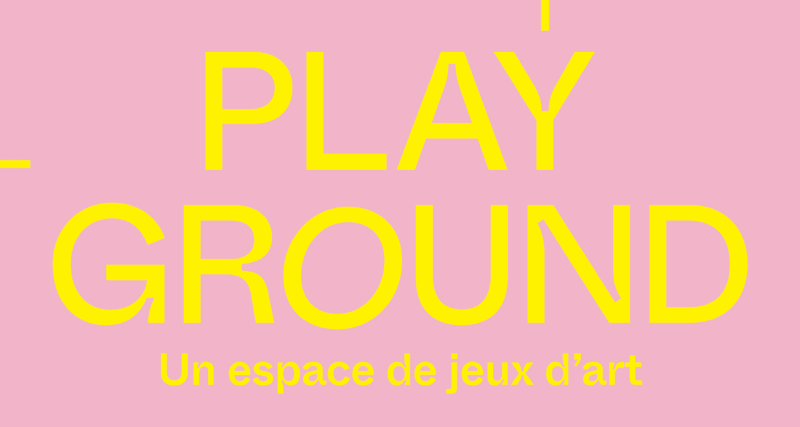 Opening of the new space PLAYGROUND
---
Inauguration of the new space PLAYGROUND, a collection of games made by contemporary artists.
PLAYGROUND brings together, in two interconnected rooms covering 250 m2, a contemporary collection of freely accessible artists' games, and a workshop space dedicated to mediation activities. An annual program of free activities, accessible to all audiences and led by experienced mediators, will be offered in the form of appointments to approach art in a playful way.
At the heart of this space is a collection of games created by artists and designed to be manipulated by all audiences from the youngest age. This initiative aims to offer an artistic experience through sensitive exploration. The first year-long episode will present seven artists' games for experimentation, by artists Rasheed Araeen, Vidya Gastaldon, Stéphanie Probst, Neide Sá, Denis Savary, Alexia Turlin, and Galaxia Wang.
Detailed program:
Saturday, October 28, 2023
11 am – Demonstration of the art works
2pm – Meet the artist Alexia Turlin (FR)
3pm – Meet the artist Vidya Gastaldon  (FR)
4pm – Meet the artist Denis Savary (FR)
5pm – Performance by the artist Galaxia Wang
Sunday, October 29, 2023
11am – Demonstration of the art works
2pm – Meet the artist Stéphanie Probst (FR)
4pm – Animation for children (FR)
Snack bar from 11h to 18h
With the support of the Loterie Romande and the Jan Michalski Foundation.
Espace PLAYGROUND, Bâtiment d'art contemporain
Entrance : Rue des Bains 34, 1205 Genève