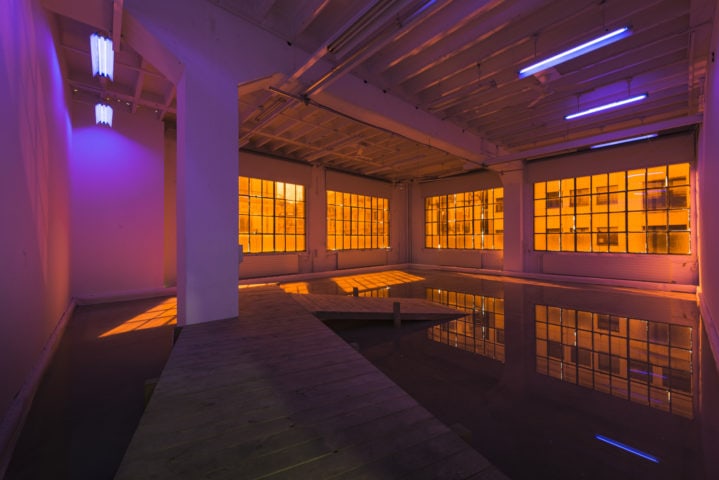 Concert of Aquarius Rockwell
les pieds dans l'eau
---
For the last day of the exhibition Bourses de la Ville de Genève 2022, Rémi Dufay organizes a concert of Aquarius Rockwell « les pieds dans l'eau » within its installation Aussitôt mort (2022) presented on the 2nd floor of the Centre d'Art Contemporain Genève.
Aquarius Rockwell, who just released its first album, is a member of the Scuba Club collective. With a background in visual arts, he decided in 2019 to focus on music composition and put it at the center of his artistic practice. His songs built of rough drum samples and detuned guitars give life to a personal DIY soul. While drawing sounds from neo-soul, Aquarius stands out with an intimate and singular voice that touches the heart.
The event is free with limited capacity.
Image: Rémi Dufay, Aussitôt mort, 2022. Vue d'exposition des Bourses de la Ville de Genève 2022 au Centre d'Art Contemporain Genève. ©YAL