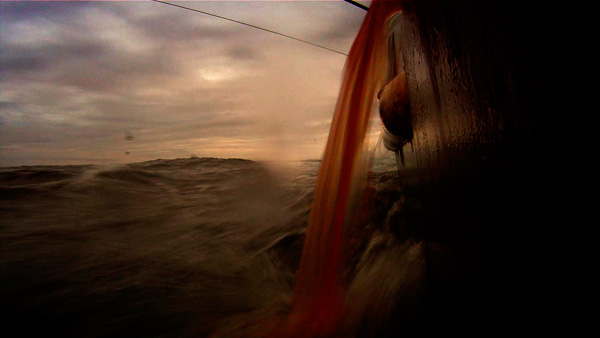 50JPG
Programmation de films au Cinéma Dynamo
---
The Cinema Dynamo hosts the Centre de la Photographie Genève (CPG) for three screenings on the occasion of the triennial 50JPG – 50 Days for photography in Geneva 2016.
50JPG examines our contemporary society through the specific use of photography.
Camera(Auto)Control, held at the BAC (Bâtiment d'Art Contemporain), the exhibition is supported by exhibitions proposed in over 30 spaces in the Geneva area.
Wednesday 6 June 2016, 19.00
Zone blanche (2014), by Gaëlle Cintré, 22 minutes
In presence of the artist
Mixing the registers of documentary and fiction, Gaëlle Cintré's video work finds its inspiration in anecdotes from daily life and science fiction stories. Her film Zone Blanche (White Zone) takes the opposite view of Caméra(Auto)Contrôle, sketching out a negative form of technological control that affects bodies to the point of expelling them from the contemporary technocosm. She met four women who suffer from acute artificial electromagnetic field intolerance syndrome (SICEM in French), which is caused by mobile phones and WiFi. These electro-hypersensitive women survive by living in the mountains, their daily lives wavering between a return to a primitive lifestyle and post-apocalyptic science fiction. Because they can no longer tolerate being near electric currents, or even batteries, the filmmaker had to approach them with a mechanical camera.
Erkennen und Verfolgen (War at a distance) (2003), de Harun Farocki, 58 minutes
Harun Farocki, who died two years ago, was a filmmaker, critic, publisher, theoretician, teacher, and curator who trained a lucid and constantly fresh eye on our relation to images and their nature. From his début in 1966, he shot over a hundred, usually short and mediumlength films, mainly essays. His resolutely political body of work offers a grid for interpreting the evolution of regimes of images over the last 40 years, and especially the rise of systems of
control.
In Erkennen und Verfolgen (literally, "recognize and track"—the principles of tracking), he sets out to decrypt the increasingly widespread use of on-board cameras on missiles and bombs during the Gulf War. He also emphasizes the loss of reality in these images, which seem to come right out of a video game
Thursday 7 June 2016. 19.00
Leviathan (2012), Lucien Castaing-Taylor & Véréna Paravel, 87 minutes
Castaing-Taylor (*1966, Liverpool) and Paravel (*1971, Neuchâtel) work together as anthropologues, artists et filmmaker, within the framwork of Harvard's Sensory Ethnography Lab, an experimentation plateform which aims at question issues related to human sciences through creative audiovisual approaches rather than by written word, commonlyused in this domain. In this film, they chose small GoPro cameras that they fixed on the fishermen's helmets, on the ropes and chains or on poles allowing them to film both above and under the water.
Friday 8 June 2016. 19.00
Surveillance Shoe (2000), by Jill Magid, 6 minutes
In 2004 she spent 31 days in Liverpool, which was long enough for her to forge links with Citywatch, the firm then running the biggest network of security cameras in the United Kingdom. She asked them to follow her as she made her way, wearing a red coat, through the city past the network of street cameras. The procedure for recovering the images required filling in some thirty forms. She justified her request by couching it in the form of love letters, like the traces of a romance between her, the city, and the police.
Der Riese (1982-1983), by Michael Klier, 82 minutes