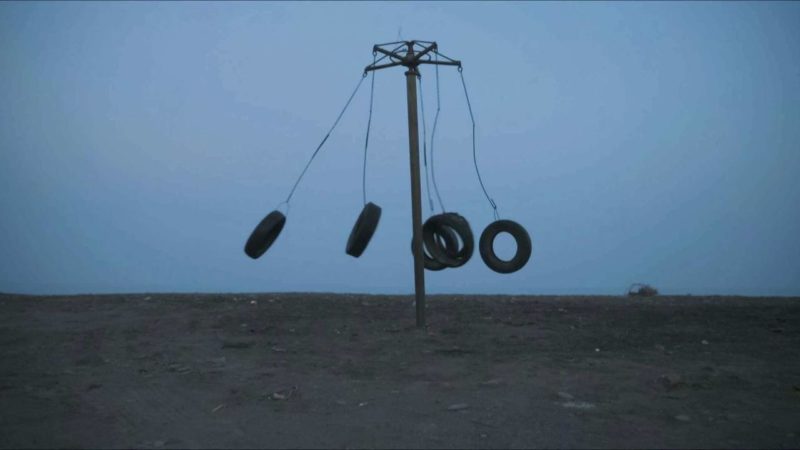 Boris Mitić
In Praise of Nothing
---
In collaboration with Visions du Réel
---
The Centre d'Art Contemporain Genève is happy to invite Boris Mitić to present In Praise of Nothing (2017), the final version of a project initially commissioned for the Biennale de l'image en Mouvement 2016 at the Cinema Dynamo.
SYNOPSIS
A voyage across the world like a fantastic cavalcade through seas, mountains, valleys, streets, forests, deserts and so much more: we accompany "Nothing", an exceptional guide, to discover banal moments that become unique. The universe offered up by Boris Mitić, the unclassifiable enfant terrible of Serbian film, is made of philosophical reflections that blend images caught by the cameras of 62 accomplices with a text imbued with a satirical tone and narrated by the incomparable voice of lggy Pop. The resulting work invites the spectators undertaking this cinematographical and philosophical journey to make their own free and funny reading of it. Everyone is at liberty to appropriate the paintings and portraits that scroll past and give them their meanings. In this voyage, possibilities rule: Nothing observes and questions and passes the ball straight back to us to see if we're ready to catch it… (Jasmin Basic)
78', Switzerland, Serbia, France, Croatia Language: English
This film will also be presented Tuesday 17 April at the Salle de Colombière, Nyon on the occasion of Visions du Réel in the frame of the FOCUS on Serbia.