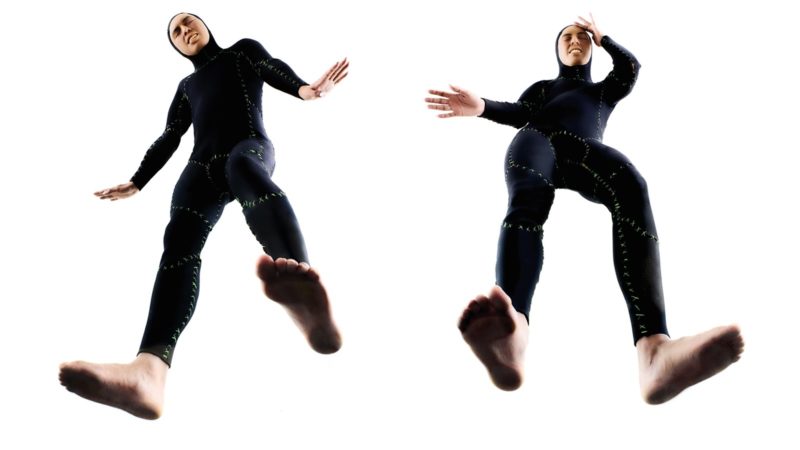 Lemaniana Cinema
---
Elisa Gleize, Valentina Parati, Lamya Moussa, Lucia Martinez Garcia, Quentin Lannes, Shuang Li, Shiva Khosravi, Virginia Garra, Terat Thanaworrawatniti, Anouk Reichenback, Remy Ugarte Vallejos, Lauren Huret & Iku
---
From February 24 to August 15, 2021, the Centre d'Art Contemporain Genève presented the group exhibition Lemaniana: Reflections of Other Scenes. In this context, some of the audiovisual works were presented at Cinema Dynamo and this program is extended until August 29, 2021.
Films by Elisa Gleize, Valentina Parati, Lamya Moussa, Lucia Martinez Garcia, Quentin Lannes, Shuang Li, Shiva Khosravi, Virginia Garra, Terat Thanaworrawatniti, Anouk Reichenback, Remy Ugarte Vallejos, Lauren Huret and Iku are presented there and screenings start at the following times
11h00
13h24
15h48
Resulting from a call for projects made in autumn 2020, Lemaniana proposes to look at the art produced today in the local area from a new perspective. This project aims to free itself of the artist-invitation protocol, inevitably influenced by codes and value judgements stemming from a single curatorial vision.
As a whole, what emerges is a new and dynamic art scene, one particularly attuned to the contemporary world. Both intergenerational and international, Lemaniana is at the intersection of creation and ideas in complete harmony with the most important issues of our time. Works by emerging artists dialogue with those by their established colleagues, or with the work of unknown individuals who have nevertheless dedicated their lives to their practice. Far from simply reflecting current socio-political and cultural developments, the artists presented here assume and embody change. Their practice, often at the juncture of art and politics, forges the sensibilities of tomorrow.
Lemaniana is a project ideated by Andrea Bellini, with the collaboration of Mohamed Almusibli, Jill Gasparina and Stéphanie Moisdon. After examining 829 portfolios, they narrowed the field to 58 artist, duos and collectives, aged between 22 and 87 years old, from 24 nations.
This ambitious project is accompanied by a richly illustrated exhibition catalogue that includes essays by each of the members of the curatorial committee, as well as a reflection on independent spaces by Roxane Bovet, and a text focusing on performing arts. The catalog can be consulted at the Bookshop.
Cover image : James Bantone, Smell My feelings, 2020 (detail). Digital Print. Dimensions variables.