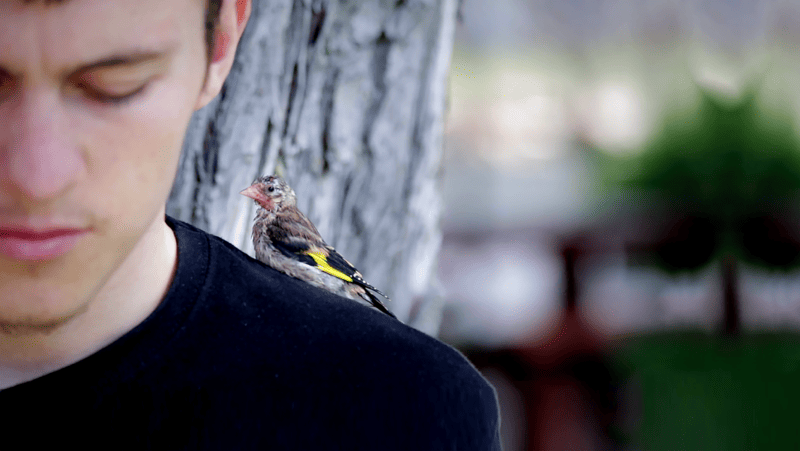 Re/member Your House
Solo show by Menelaos Karamaghiolis
---
The Centre d'Art Contemporain Genève is pleased to present the first major European retrospective of the Greek artist and filmmaker Menelaos Karamaghiolis.
The exhibition will explore the artist's complex approach toward the moving image, presenting his latest video works and installations in a space of over more than five hundred square meters and screening his films at the Centre's dedicated Cinema Dynamo.
Karamaghiolis's practice encompasses fiction film, documentary, installation work, and creative social interventions, all of which foreground stories of invisible everyday heroes. Those stories often connect to the ongoing crises defining the social fabric in Greece, but ultimately they speak to European society at large.
His films are usually set in Athens, sometimes in Kypseli, one of the city's oldest and most culturally diverse neighborhoods. The director's eye brings Athens to life in extraordinary and touching accounts. A Karamaghiolis film documents reality with a very personal and poetic way, inviting viewers to bring their own meanings to the scenes they witness. The proximity and empathy of the artist towards the protagonists has the potential to transform an everyday scene into something mystical.
In a career spanning four decades, Karamaghiolis has been able with his work to reveal the extent to which documenting real life can be an important starting point for art that is both contemporary and topical. His unique approach also allows him to question the effects of cinema on society while also inspiring audiences to engage with film in interactive ways.
Alongside this retrospective, the Centre d'Art Contemporain Genève will present the AfroGreeks, a collective community work in progress. The project stems from a collaboration involving Døcumatism (an Athens-based collective founded by Karamaghiolis), the Afro-Greek anthropologist-performer Grace Chimela Eze Nwoke (also a member of the team), and diverse figures from the African diaspora based in Greece. The common title for both shows pays homage to James Baldwin and his manuscript "Remember This House," which he left unfinished at the time of his death in 1987.
About Menelaos Karamaghiolis
Filmmaker Menelaos Karamaghiolis (b. 1962) works in Athens on feature films, documentaries, artist films, installations, and radio movies starring real-life, overlooked heroes. His work transcends frontiers and stereotypes to serve as an essential tool for dialogue and social change. His films have been screened globally, garnering many international awards. Karamaghiolis's feature-length documentary ROM (1989) was described as "a turning point for Greek documentary films" and "a masterpiece that must become a classic of the history of cinema." His feature film Black Out p.s. Red Out (1998) was hailed as "the first post-modern Greek film," while J.A.C.E. – Just Another Confused Elephant (2012) was included in 52 international festivals and received eleven awards.
Karamaghiolis also pioneered the first Greek interactive documentaries, Meeting with Remarkable People (an ongoing project involving 24 feature-length films and 180 shorts). In 2009 he founded Døcumatism, an Athens-based group of artists, educators, researchers, and filmmakers who use the power of cinema to raise awareness about crucial social issues and find solutions to them. Its art initiatives have transformed the neighborhood of Kypseli, where Døcumatism  is based, into an experimental cultural hotspot . Karamaghiolis's work has been shown at such international institutions as the National Museum of Contemporary Art Athens, the Venice Biennale, Rodeo, Serpentine, Haus N Athen, and the Centre d'Art Contemporain Genève, among others. He is currently working on video installations and live events of the ongoing collective community projects the AfroGreeks and Greekies.
Image: Menelaos Karamaghiolis, A bird in Search of a Cage, 2019. Video installation, 11 min 33.