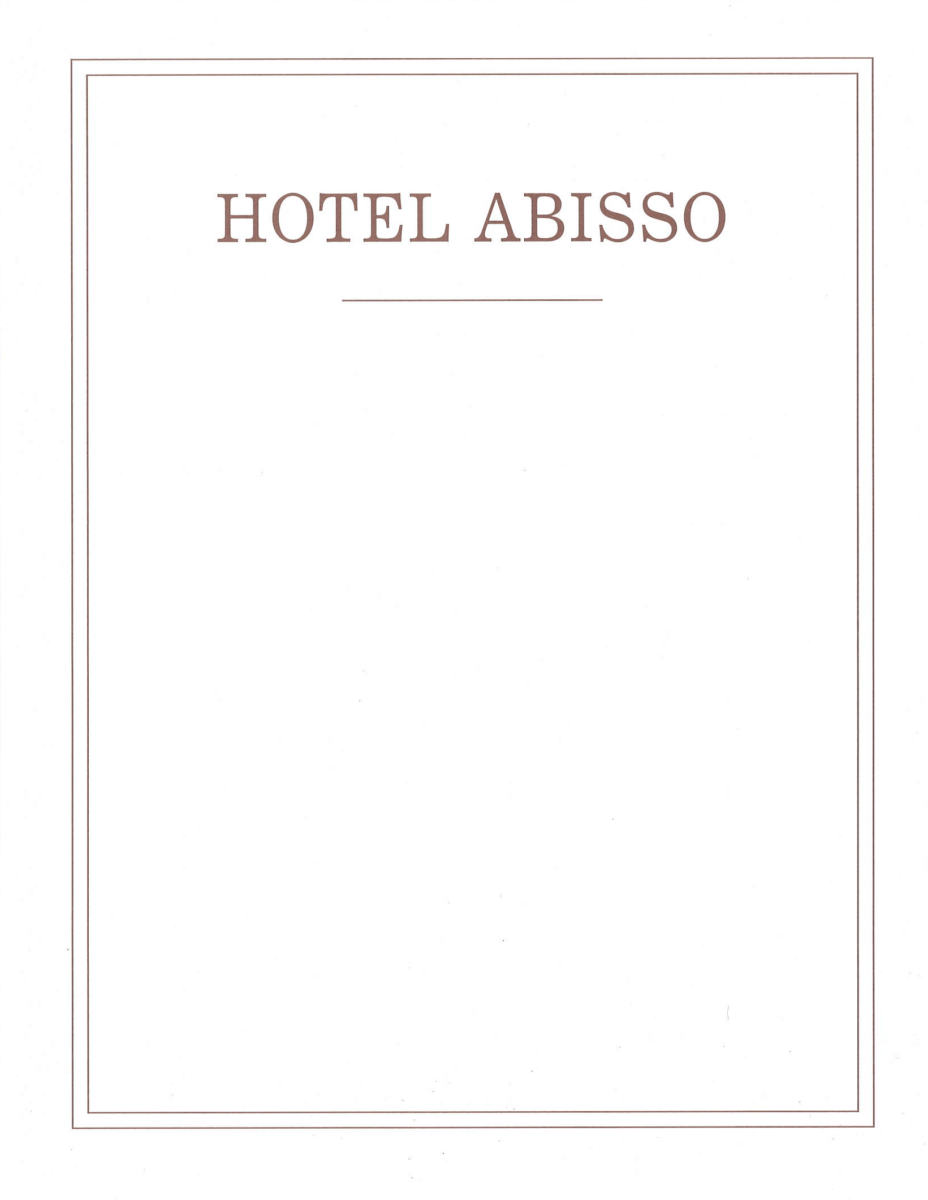 Hotel Abisso
Edited by Andrea Bellini

February 2013
ISBN 9782839911900

Soft cover
21 × 27 cm
48 pages
Price
CHF 5
The first exhibition curated by the new Director Andrea Bellini is an experimental project where artists are authors and actors at the same time.
Andrea Bellini brought together the curator Tiphanie Blanc as well as a dozen of Swiss artists –mostly from the French speaking part of Switzerland– in order to develop a joint exhibition. The exhibition excludes all curatorial statement and each participating artist was welcome to involve other artists in the exhibition process: Thus, this collective exhibition is like a lively organism, perpetually growing.
Proposed by Andrea Bellini and Tiphanie Blanc, together with Jeanne Gillard & Nicolas Rivet, Aloïs Godinat, Tobby Landei, Balthazar Lovay, Guillaume Pilet, Ramaya Tegegne;
Additional works by Valentin Carron, Philippe Daerendinger, Emilie Ding, Latifa Echakhch, Jo Fontaine, Isabella Girtanner, Fabrice Gygi, Josef Hoffmann for Ferdinand Hodler, Benjamin Hugard, Kaiser Kraft, Renaud Loda, Grisélidis Réal, Marta Riniker-Radich, Emanuel Rossetti & Tobias Madison, Clémence Seilles, Yann Sérandour/Raphaël Julliard, and SIP.