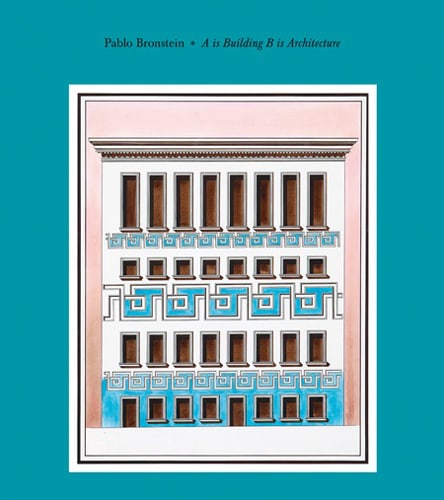 Pablo Bronstein, A Is Building, B Is Architecture
Ed. Andrea Bellini, Pablo Bronstein
Walther König, Köln

English edition
February 2014
ISBN 9783863354251

Softcover, 23 x 25 cm
186 pages
Price
CHF 45
Published on the occasion of the exhibition "Pablo Bronstein: A Is Building, B Is Architecture" at the Centre d'Art Contemporain, Geneva, from September to November, 2013.
Texts by Sam Jacob, Catherine Wood and a conversation between the artist and Andrea Bellini.
The architectural interventions of London-based artist Pablo Bronstein (born 1977) explore the relationship between classical architecture and contemporary urbanism. A Is Building, B is Architecture presents a retrospective of Bronstein's work as well as the first survey of his architectural drawings.