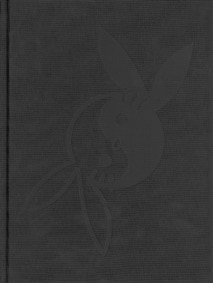 Roberto Cuoghi, Perla Pollina
Edited by Andrea Bellini
Hatje Cantz

English edition
June 2017
ISBN 9783775742764

Hard cover, cloth bound, 28.5 x 21,5 cm
492 pages
Price
CHF 50
First monograph dedicated to Italian artist Roberto Cuoghi (whose work is presented in the Italian Pavilion of the Biennale), published by Hatje Cantz on the occasion of the first travelling retrospective at the Centre d'Art Contemporain Genève, MADRE, Naples and Kölnischer Kunstverein, Cologne.
The 500-pages book includes texts by Andrea Bellini, Andrea Cortellessa, Anthony Huberman, Charlotte Laubard, Yorgos Tzirtzilakis, interviews of the artist and a chronology and an extensive bibliography by Sara De Chiara.
The body of work produced by Roberto Cuoghi (*1973 in Modena) evades obvious categorization or genre. Not only are his themes unusually multifaceted, but his choice of media is, as well. Whether sculpture or video, in brush or pencil, his works acquire their internationally acknowledged power of expression through the multi-layered, yet organic interplay of diverse materials and elements. His works of art, which deal with questions of myth, identity, and the creation of meaning, trigger a sense of fascination in viewers, while capturing their gaze. This is the first catalogue to gather into a single volume a collection of works— from the earliest to the most recent—by this prominent contemporary artist, and it provides an overview of the entire spectrum of Cuoghi's rich and complex body of work.