---
Philippe Decrauzat

nowherenow


2006
DESCRIPTION
Carbon ink on paper Hahne Mülle 308 g.
Édition du Centre d'Art Contemporain Genève.
DIMENSIONS
Dimension of the sheet : 81.7 x 46 cm
Dimension of the image : 71.7 x 36 cm
15 copies, signed by the artist.


Price
CHF 2000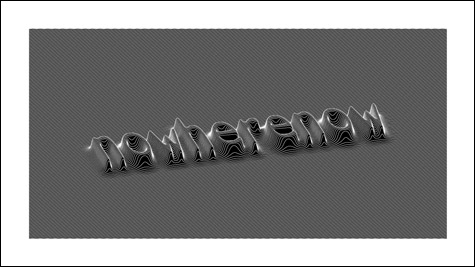 Philippe Decrauzat's work stems from the rich legacy of abstraction. On the one hand his approach incorporates the utopian forms of the Russian constructivism, the psychological distortions of op art and the sleek geometries of minimal art. On the other hand the artist has also assimilated ideas of American artists such as Ross Bleckner who recycled during the 1970 and 1980s "historic" abstraction by getting rid of its initial goals. However Decrauzat claims a critical distance towards these influences and a desire to revive what he describes as the permeability of abstraction. He maintains that the history of abstraction has constantly offered evidence of connections between the arts, and goes on to explain that: "The history of forms I am fascinated by intersects with graphic design, film, architecture, music and even literature."
For his solo show at the Centre d'Art Contemporain Genève, Philippe Decrauzat has produced a limited edition inspired by the three dimensional typography on the disc sleeve of "The Faust Tapes" (1973) by the band Faust. Interested in the perception of images by the viewer, the artist used computer programming and design (produced par Jürg Lehni) to enhance its effect.