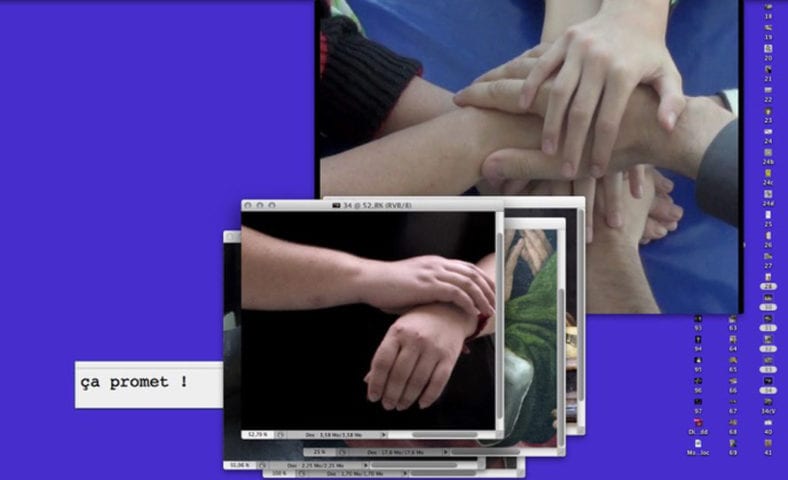 Ambroise Barras, Contrat Maint
Conference, lecture écrans performés
---
AMBROISE BARRAS, INFOLIPO
CONFERENCE: POÉSIE LIQUIDE
Ambroise Barras, theorist in literature and digital media, and founder of the arts and digital literature site, Infolipo, will explore liquid poetry as a mean of thinking of mobile, hazardous, forms of hybridization of the word and its devices of demonstration.
CONTRAT MAINT (PASCAL POYET & FRANÇOISE GORIA)
LECTURE ÉCRANS PERFORMÉS
PROPOSED BY CEEL MOGAMI DE HAAS – ONE GEE IN FOG
A «lecture écrans performés» (performed screen reading) is a working table. A text and a corpus of photographs are put in movement by their authors, Pascal Poyet and Françoise Goria of the publishing house Contrat Maint, through reading and digital screening. The digitized images are shunted and put together live. The text is read, rewritten through reading, partially spoken. Broadcast simultaneously, performed, phrases and images can alternately coincide or diverge.