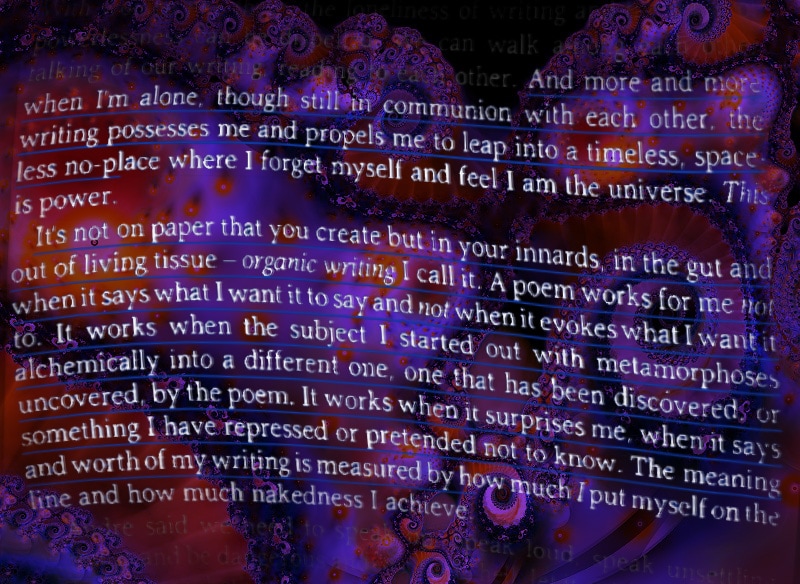 Embodied Writings
Workshop with Fatima Wegmann
---
This Workshop is an invitation to think with the body, to dig deep into one's guts and to acknowledge one's wounds and feelings. The artist desires to create a space of healing and transformation through a collective and embodied writing practice. This notion, drawn form the work of the author, poetess, academic and Chicana feminist activist Gloria Anzaldúa, aims to write the experience of bodies – the experience of physically existing in the world – in order to recognize and accept the sensitive realities that emerge from it.
Biography of the artist invited 
Fatima Wegmann is an artist, producer, scholar, and DJ (aka ven3mo) based in Geneva. She is interested in exploring notions of transformation and enchantment through an audiovisual practice intertwined with poetry, emotional sounds, and science fiction. Her work progresses as a kind of chain reaction that is triggered when she starts to explore the world, constructing games of coincidences and a personal mythology.
This allows her to invest a space of experimentation in search of emancipatory discourses and healing processes. She likes to create her own narratives around open questions such as utopia/dystopia, science/magic, history/mythology, fantasy/reality, as vectors of interconnectivity and collective liberation of the imaginary. She graduated from the CCC (Critical, Curatorial, Cybernetic) research master's program at HEAD Geneva in 2019.