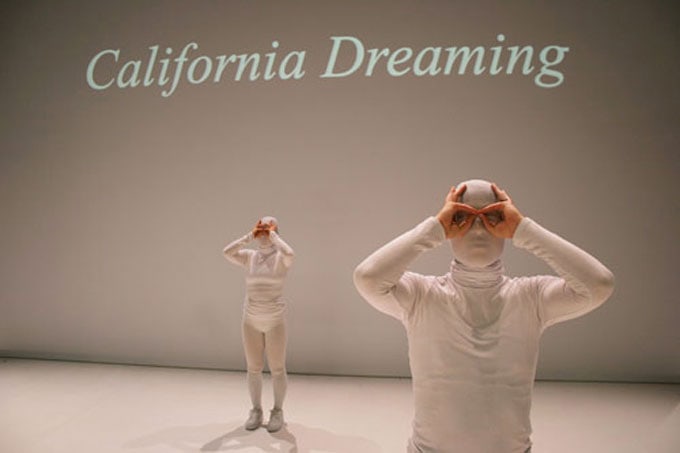 Journée des arts électroniques
---
In conjunction with the exhibition COLLECTIF_FACT, the Centre is holding a day of discussion, debate and performances examining the use of new media and technology in the arts, in contemporary art as well as dance and music. The cinematic and electronic arts of today give evidence of constant exchange between these fields, to the point where the boundaries between them are almost disappearing. What will tomorrow bring?
ANNETTE SCHINDLER
is an independant curator. She developed in 2000 the concept for the new media art space [plug in] in Basel (Archive: http://www.adc-geneve.ch/), which is now part of the new House of Electronic Arts (www.haus-ek.org), together with Shift – Electronic Arts Festival (www.shiftfestival.ch). She is still in charge of the project Digital Collecting together with Reinhard Storz, teaches at Zurich University of the Arts. Since January 2012, she will be artistic director of Fantoche – Festival de cinéma d'animation.
From 1997 to 2000 she directed the Swiss Institute in New York and from 1992 to 1997 the Kunsthaus Glarus (CH). She received a Meret Oppenheim Award in 2010.
JEROME SOUDAN
obtained a Master degree of Musicology of the 20th century at the University of Lyon (F)in 1993. He is a composer and a producer. He has been the artistic director of Electron Festival since 2008 and of Présences Electroniques Genève since 2010.
Electron Festival observes and describes the current diversity of the music field. It is not focused only on music but includes performance, dance and digital arts exhibitions and holds workshops.
www.electronfestival.ch
CYRIL VANDENBEUSCH
describes himself as a "cook-artist". After graduating from Geneva University of Art and Design, he got trained as a cook and restaurant owner. For the one-day forum at the Centre d'Art Contemporain Genève, he will explore in an almost alchemical way tastes and natural flavours artificially-recreated by a device of his own design.
LE COLLECTIF HEHE
is composed of Helen Evans (UK) and Heiko Hansen (D), both multimedia artists, based in Paris since 2000. The collective's interactive installations as well as their performances aim to rethink the existing technological systems that surround us, namely transport, public advertising and pollution monitoring, to give them a new social and critical usage. Their practice is a clever conceptual hybrid between détournement, re-appropriation and fantasy design archaeology.
NICOLE SEILER
was born in Zurich. She studied dance at the Dimitri School in Verscio (CH), at the Vlaamse Dansacademie in Bruges (B) and then at the school of Maurice Béjart in Lausanne. From 1994 to 1998 she was part of the dance and theatre company Cie Buissonnière (choreographer Philippe Lizon) in Lausanne.
Nicole Seiler sets up her own company in 2002. Her artistic approach combines dance and video and she creates dance and multimedia stage performances, choreographic installations and dance videos. Since 2004 the company has been regularly touring in Switzerland as well internationally.
CLAUDE RATZÉ
has been the artistic director of ADC – Association pour la danse contemporain (Association for contemporary dance) since 1992 (www.adc-geneve.ch) and has been responsible for the dance programme of the Antigel Festival in Geneva – an international festival for dance and music since 2010 (www.antigel.ch). Professionally involved in the Swiss and international dance scene for over 20 years, he knows this field extremely well. He was also responsible for the dance programme at the Bâtie – Festival de Genève between 1994 and 2001.
LYSIANNE LÉCHOT HIRT
is a professor and has been the director of the IRAD (Institute of Research in Arts and Design) at Geneva University of Art and Design since 2003 (www.hesge.ch/head). She is a founding member of the team responsible for compiling the New Media Encyclopedia (www.newmedia-art.org) and was in charge of the journal "Images" at the Centre de la photographie between 1996 and 1999; she also published numerous contemporary art catalogues, such as the one for the Biennale de l'Image en Mouvement (1987 – 1996) and "Version – art et nouveaux médias"(2000).
Curated by Laura Györik Costas.
Panel host: Lysianne Léchot-Hirt, HEAD – Geneva University of Art and Design