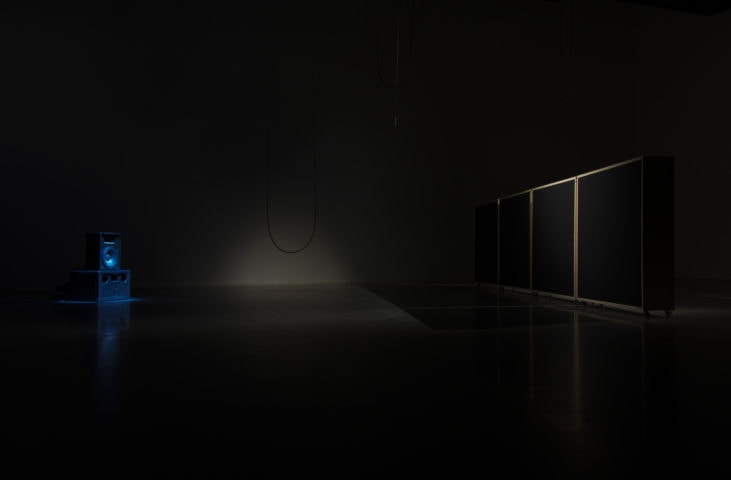 Lemaniana Performances
---
With Diane Rivoire, Rose Siebke Winckler, Christian Schulz, Annabelle Galland & Mayara Yamada
---
On the occasion of its exhibition Lemaniana, the Centre d'Art Contemporain Genève is pleased to present a performance program in collaboration with the Arsenic –Centre d'art scénique contemporain of Lausanne. A first part of the program is presented in Geneva at the Centre as well as in its neighbor space Le Commun, and then a second part will be presented at the Arsenic in October 2021.
On Tuesday, June 1, the Center is pleased to present the performances of Diane Rivoire, Rose Siebke Winckler, Christian Schulz, Annabelle Galland et Mayara Yamada.
First session: 18.00 – 19.30
With Diane Rivoire, Rose Siebke Winckler* & Christian Schulz
Reservation
Diane Rivoire, Artist At Work
Rivoire surrounds herself with paintings and "activated" objects. She invites the viewer to discover stories where the writing is based on autobiographical texts, on appropriation, re-actualization and collages with multiple sources. Artist At Work speaks about love with Roland Barthes, verbal violence, art, revenge, all sprinkled with laughter and prestidigitations.
Rose Siebke Winckler, Radically Rose – reflections on my transness n°1 / CANCELED
This is the first piece in a series of solo performances in which the artist will develop reflections on her transness in relation to theoretical T4T writings. The focus of this piece is on the notion of "body as beginning and not end" developed by Gwen Benaway in her essay A Body Like a Home (2019).
Christian Schulz, Sex Drums And Rock'n'Roll 
drummer's always hidden behind the singer, the bass player has long hair and we can't see him cause his standing alone in the dark
single shots are hard to achieve with the stage light blasting
only the singer gets that white god dipped light in to their face
*Rose Siebke Winckler's performance is canceled.
Second session: 19.30 – 20.30
With Annabelle Galland & Mayara Yamada
Reservation
Annabelle Galland, Higher performance
This performance explores the world of gymnastics and portrays issues such as sorority and rivalry within the institution. Staged as a live documentary, the choreographed performance unfolds to the rhythm of a soundtrack composed of a voice-over stating fragments of written or recovered speeches, as well as musical interludes.
Mayara Yamada, Marara Kelly Art Show : I do performances as someone who makes promises
This piece is the first performance in the Marara Kelly Art Show series. For this project, Yamada is creating a self-mythology and searching for her personal party entity, the guardian entity of her childhood dreams. Through scenic and installation devices, she tells the trajectory of a night of partying divided into five performances. The first performance of the series corresponds to the evocation of Marara Kelly made through storytelling and live sound produced with masturbation extracts.
Cover image: Christian Schulz, There is a heppy land far far away, 2021. Installation with sound (30min loop), acrylic paintings (150×180) and accoustic pannels. Courtesy of the artist.