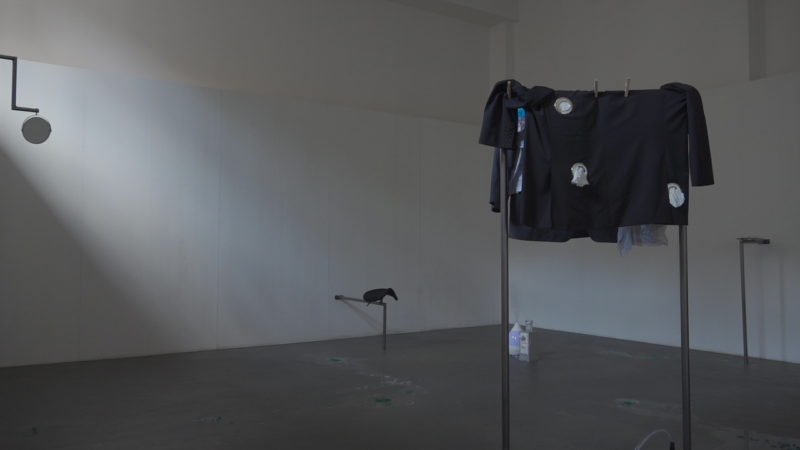 Monika Emmanuelle Kazi
A Home Care II
---
On the occasion of the Bourses de la Ville de Genève 2021, artist Monika Emmanuelle Kazi activates her piece in a performance entitled A Home Care II.
Following A Home Care – machine learning (2020), this project is an installation-performance around the care of oneself, others and the elements of the interior. Here the space of the laundry room stages a duo, who take care of each other, in a cleaning circuit. Would the domestic space carry the memory of our emotions?
The performance is presented in two occasions on Tuesday, October 5, first at 6 pm and then at 7 pm.
Access to this event requires the presentation of a COVID certificate (QR code). Capacity is limited, so places will be allocated on a first-come, first-served basis.