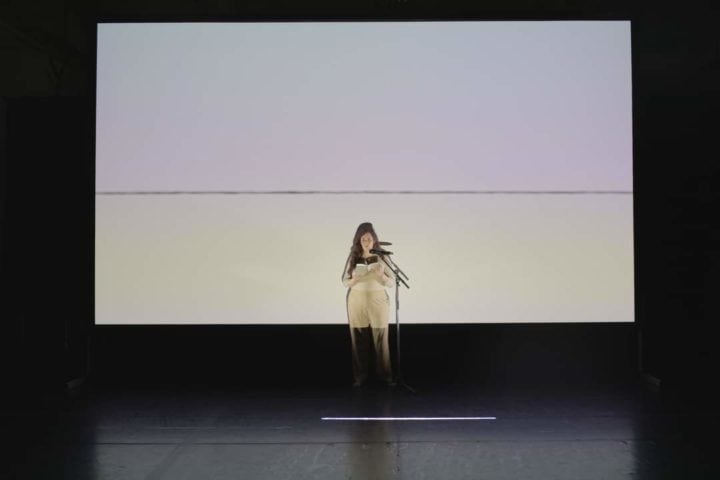 Spoken Worlds
Aurélie Olivier
---
Mon corps de ferme
---
The Centre d'Art Contemporain Genève is pleased to continue the Spoke Worlds program, in collaboration with Fabienne Radi and Emmanuelle Pireyre, both authors and teachers in charge of the two writing workshops run at the HEAD – Geneva. The Spoken Worlds series of events invite you to immerse yourself in the plural practices of reading. These evenings hope to develop, thanks to a community of voices, invigorating paths of reflection.
For its next evening, the Centre welcomes Aurélie Olivier, who will present Mon corps de ferme, an all-encompassing tale of terroir about the intimate muzzling induced by intensive farming standards, which, over several decades, governs the life of a family farm. The poetry reading is accompanied by a screening conceived with graphic designer Anne-Lise Bachelier.
Aurélie Olivier (b. 1986, Trégrom ) is the director of the association Littérature, etc, founded in 2013 when it was too cold outside. Since then, always well accompanied, she has imagined the Littérature, etc. festival, the Les Parleuses word-of-mouth sessions, the Dire festival and La poésie n'est pas un luxe festival. In 2021, she initiated and wrote a preface the book Lettres aux jeunes poétesses (éditions de l'Arche). Mon corps de ferme (Les éditions du commun) is her first personal collection.
Photo: © Emmanuel Valette