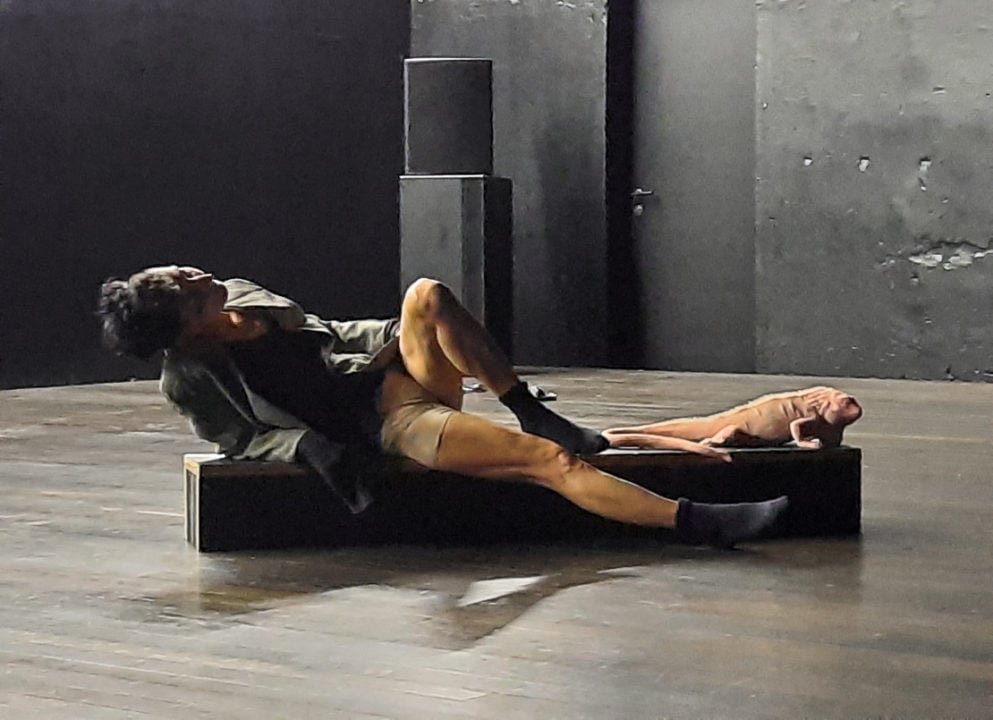 Workshop with Nagi Gianni
Around performance
---
In the context of the exhibition Bourses de la Ville de Genève 2022, the Centre d'Art Contemporain Genève organizes a workshop with the artist Nagi Gianni.
Targeting students of the Manufacture, HEAD – Genève and Ballet Junior Geneva, this workshop invites a group of people who already practice performance or dance to invest the exhibition rooms with logics and perceptions that displace the usual relationship we have with the social and cultural space of an art center. In this sense, it invites the participants to collectively create a space-time of sensorial explorations, with regard to the animal. In this, it is based on an approach which starts from the body—where to place oneself, which supports and poses to take, manners of moving—by paying a particular attention to observation.
Nagi Gianni
Nagi Gianni is a multidisciplinary artist who studied Visual Arts at HEAD – Genève. In parallel, he developed his approach to the body and to movement by attending dance workshops and by regularly collaborating with performers and choreographers. Since his first pieces, he approaches the mask as an extension to alter the body and its identity in relation to a given environment, to confront interiority and exteriorization, the intimate and the public. He questions the relationship to the identification of the self in the digital age, and develops in parallel a dreamlike imaginary where the animal, the cyborg, the mythological and the ghostly converse. These figures of the strange are for him a way to open other relations to the perception of reality through a queer approach that questions and displaces what is already known and clearly identifiable.