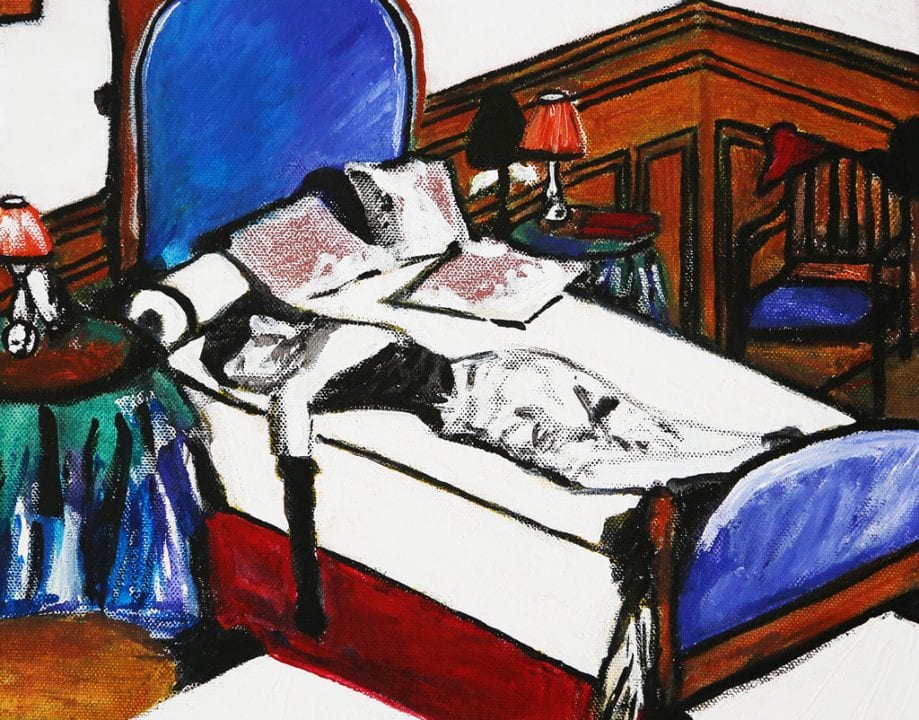 Olivia Malena Vidal
The Lady on the Bed, Dancing Ballons, Mauve
---
The Centre d'Art Contemporain Genève is happy to invite Olivia Malena Vidal, artist from Geneva, to present three of her recent films at the Cinema Dynamo. Olivia Malena Vidal has a particular interest in the ways she can reflect on her own world of images through different media. Images from her past and present, such as family albums' pictures, magazines, books and newspapers are taken out of their initial context and reused in the present.
The Lady on the Bed, 2016, 15'35''
An experimental short film about the many different readings a single artwork can provoke. Based on a conversation between the artist and a friend, it is also a reflection on discussing an artwork, on the process of the artist and an intimate philosophical journey questioning the value of painting and its relation to the image world nowadays.
Dancing Ballons, 2017, 15''
This film is part of a series of short films entitled Coming back from a party…(2016/2017). This series features the many random situations the artist witnessed while wandering in the streets at an early hour…
Mauve, 2017, 6'35''
An experimental music video where themes, such as technology, the effect of drugs and music are questioned in a poetical way.
Olivia Malena Vidal is a Swiss artist living and working between Geneva (CH) and Amsterdam (NL). She obtained a Masters in Translation in 2015 at the University of Geneva and then studied Photography at the Gerrit Rietveld Academy in Amsterdam. She mainly works with photography, painting and text. She is particularly interested in the image world and in the relationships photography can build with other media. GUP Magazine selected her as one of the 2017 New Dutch Photography Talent. She received the Experimental Film Award from the Amsterdam Film Festival for her short film The Lady on the Bed (2016) and was shortlisted for the Athens Photo Festival. Until now, she completed two artist residencies, one in Leipzig (Germany) and one in Gstaad (Switzerland).